'You're Giving Novices a License to Kill' – Billy Joe Saunders Not Happy With YouTubers Entering the Boxing Ring
Published 12/04/2020, 5:59 AM EST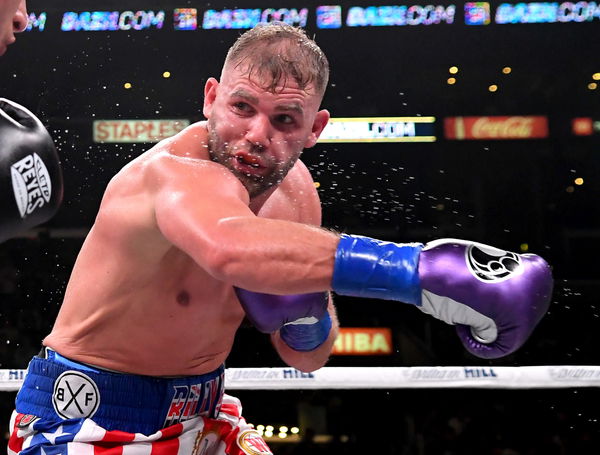 ---
---
British champion Billy Joe Saunders has given his honest views on the state of boxing right now.
ADVERTISEMENT
Article continues below this ad
The tide of the sport is slowly changing with YouTubers now calling out legends of the sport and retired icons returning to the ring. However, this does not impress the undefeated Saunders one bit. Ahead of his fight against Martin Murray, the Englishman gave his blunt opinion on the whole situation.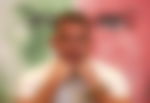 Speaking to 'Behind the Gloves' on YouTube, Saunders, who boxed on the KSI vs Logan Paul II card, spoke about YouTubers entering the ring and reminded them of the risk in the sport. He said, "Let's say one of them YouTubers get hit in the head and get killed… get a bad knockout and get killed. They can go back and start filming jumping off walls. But that stigma of a death… which we've seen very bad tragedies in boxing."
ADVERTISEMENT
Article continues below this ad
The champion also agreed that it destroys the sport. Furthermore, he touched on the dangers of entering the ring after a few months of training. He explained, "Because you're letting novices you know, you're giving novices a license to kill. 'Cause boxing, sadly, the worst-case scenario… anything can happen to someone in the ring is, die. And everyone knows that. When leaving and walking into that ring, everyone knows."
READ: Billy Joe Saunders Says Canelo Alvarez can be 'very easily led into stuff' – Callum Smith can win with the right game-plan  
Billy Joe Saunders thinks YouTubers would gamble with their lives entering the ring
The Englishman's message to YouTubers is clear. He explained why no-one should consider it, despite the monetary value of it. He said, "we've seen some tragedies and some terrible, terrible things in boxing. We don't need to take chances like that because there's money involved. 'Cause they're gambling with their lives. Go and jump off a wall and make a video and put it up."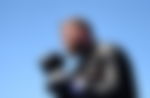 However, why is it such a big risk specifically for YouTubers? Boxing is a sport that requires years of training and discipline. And most of these YouTubers are coming into the ring with a few months of training. So as long as they are fighting fellow celebrities for the monetary benefits of it, it's okay. However, when they're considering fighting against seasoned pros, it's a different story.
ADVERTISEMENT
Article continues below this ad
Hence, regardless of the money, Saunders thinks it is unreasonable to let them fight.
READ: 'We're On The Same Level'- Jake Paul Says Conor McGregor Matchup Is Inevitable
ADVERTISEMENT
Article continues below this ad