"You're Not Gonna Believe the Names"- Mike Tyson Hints at Massive Fights
Published 05/24/2020, 1:01 AM EDT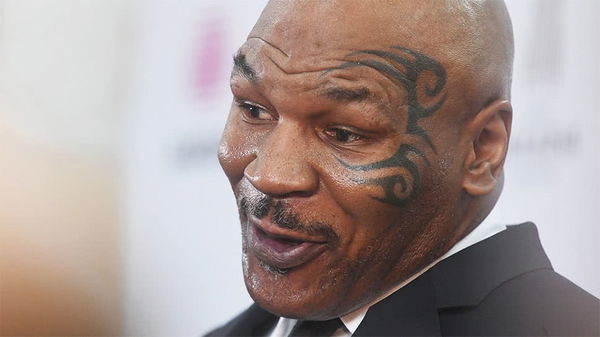 Mike Tyson making a return to boxing is one of the biggest stories of the sporting world right now. This is because even at the age of 53, 'the Baddest man on the Planet' looks in insane shape. It seems as though he has not missed a step in nearly 15 years away. 'Iron' has been teasing a big name for his return and opened up on the same. 
ADVERTISEMENT
Article continues below this ad
Mike Tyson hints at massive names for his boxing return
'Iron' appeared on Young Money Radio Show with Lil Wayne. Here the host probed him over the comeback opponent possibly being Evander Holyfield. But the 53-year-old refused to give listeners a straight-up reveal.
ADVERTISEMENT
Article continues below this ad
However, he said, "Na, na we got many guys. Listen we've got so many guys that want to do this man. We're in calls, we're doing business with guys right now. You're not going to believe the names when the names come out. Sometime this week we'll have the contract done."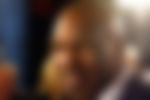 The former 2 times Heavyweight Champion has been firm on his stance of the event is to help the less fortunate. He added that every penny he makes will be for charity. 
"And whatever money we get, it's going to somebody else. I'm not going to make any money, probably the company, my wife because she's partners with me, she'll make some probably. But my money is going. "
Initially 'Iron' opened up on his physical condition and frame of mind that led him to concoct this philanthropic event. 
ADVERTISEMENT
Article continues below this ad
"I'm feeling better than I've ever felt in my life. God has been merciful to me man. I'm gonna get on with it, I'm looking good. Yo Wayne, I'm 230 right now! Man I'm just getting ready you know, I'm just getting ready to help some people out who are less fortunate than me. I'm gonna do this charity event."
"I'm going to take this money and help these homeless and we're going to help these addicted brothers. Because I've been homeless and I've been addicted so I know the struggle. Not many people have survived like I did."
'Iron's generous gesture will win admirers all over the world. However, he is smart enough to know that a trilogy fight with 'The Real Deal' will mint money and help him achieve his goals in a grand manner.
ADVERTISEMENT
Article continues below this ad
Who do you think 'Iron' has zeroed in on for his charity exhibitions?
"Can You Imagine Me and Him Going in The Ring Together?"- Mike Tyson Hints at Big News for Fans