'I Bet You Gisele Didn't Do Anything for Tom Brady': Gisele Bundchen Roped in During 'National Boyfriend Day' Rant
Published 10/14/2022, 3:00 PM EDT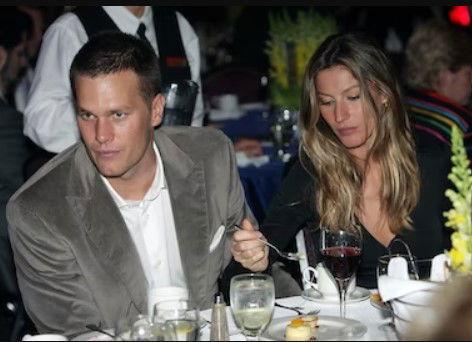 The relationship between 7-time Super Bowl winner Tom Brady and his wife Gisele Bundchen might be coming to an end. After over a decade of the couple being together, it was recently reported that they might be divorcing in the coming months.
Their apparent break-up has been the talk of the sports world, so it's no surprise that YouTube sensation Jake Paul was also quick to jump on the drama. In the latest episode of his sports show B/S with Jake Paul, he roped in the Brazilian Supermodel while complaining about his girlfriend, Julia Rose.
ADVERTISEMENT
Article continues below this ad
In a hilarious rant on 'National boyfriend's day', Paul stated that Rose hadn't done anything for him and told her not to complain about him being absent.
"As you guys remember it was just National boyfriends day and Julia didn't do anything for me, just putting that out there. So yeah, if you're going to complain about not spending time with your boyfriend and all this stuff because they're doing sports or making a billion f****ng dollars." He said.
Moreover, he then asked women to do something nice for their partners. He even roped in Bundchen, claiming that she didn't do anything for Brady, which might be the reason they split up.
"How about when it's National boyfriends day do something nice for them. PSA to all the ladies out there and especially you Julia and you too Gisele. I bet you Gisele didn't do anything for Tom Brady on National Boyfriends Day." He added.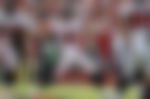 The Problem Child has never been one not to stir up drama. Moreover, this was the perfect example of him roping in Bundchen to take shots at his girlfriend.
Tom Brady and Gisele Bundchen's friends are not happy over the split
According to a report from US Weekly, a source close to the couple's inner circle revealed they're upset. The reason for this is due to Brady's decision of backing out from retirement. However, they are hopeful that the couple isn't past the point of no return and can sort things out.
ADVERTISEMENT
Article continues below this ad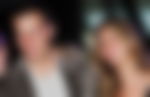 The main reason for the split can be attributed to Brady's refusal to retire from football. Despite having one of the most illustrious careers in the sport, he seems to want to continue his journey. However, for Bundchen, this might be a deal breaker as Brady will spend less time with his family if he is involved with the sport.
What did you think about Paul wheeling in Bundchen? Let us know in the comments.
ADVERTISEMENT
Article continues below this ad
Edited By: Ajinkya Aswale