Legendary Rapper 50 Cent Knocked Out Floyd Mayweather With This Colin Kaepernick Meme
Published 05/13/2022, 6:00 AM EDT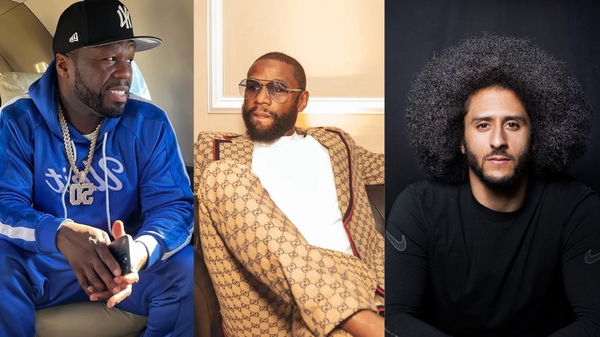 Floyd Mayweather is a friend of many top-notch names. Among them, one was renowned rapper 50 Cent. The pair shared a good bond of friendship. But later things between them went wrong, and the friendship turned sour, and eventually, it took the shape of beef. Now, their rivalry connects them.
ADVERTISEMENT
Article continues below this ad
The legendary rapper 50 Cent once took a dig at Floyd Mayweather. Though he did it several times, this was unique. The impactful hip-hop singer took to the social media platform and trolled the former champ with a Colin Kaepernick meme.
He wrote, "champ must have done this one himself. LOL get the strap."
ADVERTISEMENT
Article continues below this ad
Along with these words, the rapper added a bunch of gibberish, turning a former NFL player's tweet into a meme.
Originally, the tweet featured Colin Kaepernick advertising Nike.
The rapper did so to mock Mayweather's reading ability. This happened back in September 2018. However, this was not the first time when 50 Cent trolled Mayweather's literacy.
In 2014, the Rapper gave a challenge to Mayweather. Its terms were something like this: If Mayweather "read one full page of a Harry Potter book out loud without starting and stopping or f*ck*ng up," he would offer $750,000 to a charity of Mayweather's choice. However, Mayweather paid no heed to this challenge.
50 Cent is not alone. There are several other rivals of Mayweather, who targeted him in the same context.
In 2017, ahead of the much-hyped crossover clash between Conor McGregor and Floyd Mayweather, the UFC star took a dig over Mayweather's rumored illiteracy.
In the major press conference, 'The Notorious' said, "Forty years old carrying a schoolbag. The man doesn't even read."
Though it was a big personal attack, Mayweather did not react to it.
Can Floyd Mayweather read?
The former five-weight division champ has claimed that he is literate. But years back, in an unfortunate incident, Mayweather fumbled and since then rumors emerged that he "can't read."
ADVERTISEMENT
Article continues below this ad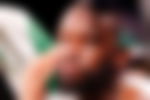 In a radio show, Mayweather struggled while reading. This news spread like a wildfire. However, 'The Best Ever' came up defending himself. He said, "I don't get paid to read radio drops. I'm capable of having a bad day. I'm not perfect. You know as well as I know, they edited the tape how they wanted to do it."
Since then, one statement is very famous, "Mayweather can't read."
ADVERTISEMENT
Article continues below this ad
Watch This Story: Five Infamous Altercations Of Mike Tyson Outside The Ring
What do you think of 50 Cent's tweet? let us know in the comments below.