Mike Tyson Comments on Dark Truth About Football History
Published 05/19/2022, 8:30 AM EDT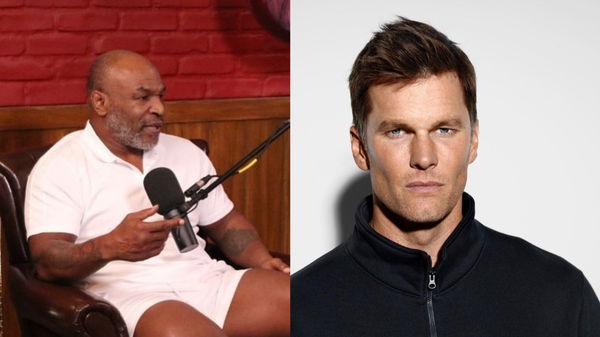 The legendary Mike Tyson went through several experiences in his sporting career. In a recent episode of 'Hotboxin' with Mike Tyson', Tyson discussed many things with the famous rapper, Russ, and the show's co-host, Sebastian Joseph Day. 
ADVERTISEMENT
Article continues below this ad
Tyson even talked about the dark truth of football history.
ADVERTISEMENT
Article continues below this ad
Sebastian Joseph Day discussed the dark side of American football with Russ and Tyson. To which Tyson replied, "Yeah mean, sh*t if u scramble them brains."
Later Tyson added his views on the CTE (chronic traumatic encephalopathy) injury, which is majorly faced by the footballers. He said, "Yeah, I know when you see so many cases of those guys what they call that brain loss or something?"
Subsequently, Tyson suddenly remembered the rough tactics used by the footballers in the past. He said, "You could do anything. You could jump up in the water and do a double kick."
CTE: A major deal for NFL players
CTE is a state where repeated concussions to the brain lead to degeneration of the brain. This disease leads to frequent memory loss and other psychological problems.
According to the reports of Boston University, CTE is a prominent problem among NFL players. This is due to their repeated clashing with each other, which causes frequent concussions. Notably, some players have even lost their lives because of CTE.
Now, there are certain changes in rules and gear of the athletes which help them to reduce the risk of CTE to an extent. 
However, some famous stars, like Tom Brady, refused to wear the new protective gear until the old ones were banned in 2019. 
Mike Tyson gave a similar experience of concussions like NFL players to his opponents
Like NFL players, boxers are also at a high risk as they usually face heavy punches in the face. In the same vein, 'Kid Dynamite gave a similar experience to his opponents during his fight. 
ADVERTISEMENT
Article continues below this ad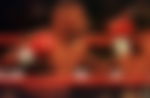 Tyson has 44 of his 50 wins coming by the way of knockout. Therefore, the boxing fraternity considers him one of the most brutal boxers in the history of the sport.
'Iron' Mike Tyson has experienced concussions in his boxing career, which is why he can understand the trouble the football players go through. Hence, he could relate to and share his perception of CTE. 
ADVERTISEMENT
Article continues below this ad
 Watch This Story: Michael Jordan vs Mike Tyson Net Worth Comparison
Do you think heavyweight boxers face more concussions than football players? Let us know your views in the comments below.