'Why Can't Tom Go Support Her?': NFL Legend Tom Brady Confronted With Honest Question Amid Marriage Woes With Gisele Bundchen
Published 09/23/2022, 3:45 PM EDT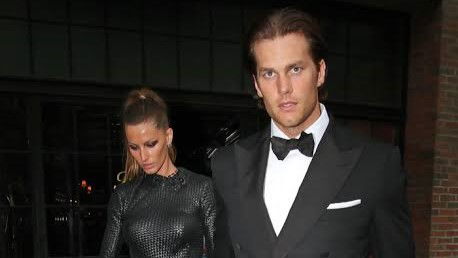 Tom Brady, the NFL legend, is rumoured to have a strained relationship with his wife and model, Gisele Bundchen. It has created a lot of buzz on the internet. Amidst this, YouTuber-turned-boxer, Jake Paul, shared his insights in the subject on his show, BS with Jake Paul.
In one of the recent episodes of his show, Jake Paul, and his girlfriend, Julia rose, were discussing about NFL star, Tom Brady, and his wife, Gisele Bundchen.
ADVERTISEMENT
Article continues below this ad
Jake Paul & Girlfriend Julia Rose discuss Tom Brady-Gisele Bundchen
While talking about the high profile couple, Julia Rose mentioned, "Is her world now about Tom Brady that when is the last time Gisele got to do something for Gisele she's known as Tom Brady's wife. It's Gisele, she retired from modelling." 
'The Problem Child' stated that Bundchen is one of the greatest supermodels, and what she's doing for Brady is part of her brand. Following that, Rose asked about when was the last time Bundchen did anything with modeling. 
Paul replied, "She does stuff. She does like older women campaign s**t now."
When Rose pressed to asked "Like what?", Paul said, "I don't fu**ing know, I'm not an older woman, I don't look at the fu*ing underwear."
Rose further asked, "What was the last Super Bowl Tom Brady won?" After Paul said "Like a year earlier." Rose then further asked, "So why can't you name the last thing that Gisele did?"
Rose went on to say that although Bundchen is playing her role of a supportive wife, she had to give up a lot of things for that. 
She concluded by saying, "She was the greatest supermodel of all time. Why can't Tom Brady go support her?"  
Is Tom Brady going to make a big decision regarding his NFL career?
ADVERTISEMENT
Article continues below this ad
Some time back, it was reported that Brady and Bundchen are not going along well lately. Also, it was revealed that the two are living separately, and are working through their marital issues.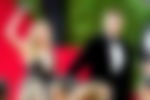 As per reports, an insider said, "Gisele isn't back with Tom, she flew back to Florida to be with her kids but hasn't been to their home in Tampa." It also came up that Brady will have to quit after this season if he wants to stay married.
ADVERTISEMENT
Article continues below this ad
WATCH THIS STORY: Tom Brady Reveals What He Truly Feels About The Growing Media Coverage Around His Personal Issues
Meanwhile, what do you think about Brady and Bundchen's split? Let us know in the comments below.