Mike Tyson's Next Fight: List of Possible Opponents
Published 12/21/2020, 11:43 AM EST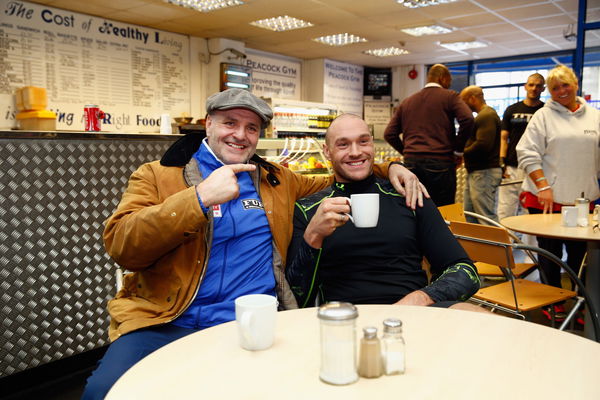 ---
---
Mike Tyson's return to the boxing ring after more than a decade was nothing less than spectacular. The hugely anticipated exhibition bout against former 4-division champion Roy Jones Jr. didn't disappoint as the world witnessed shades of the old Iron Mike.
ADVERTISEMENT
Article continues below this ad
Needless to say, boxing fans around the world were thirsting for more. The return of Mike Tyson brought about a wave of nostalgia that was unparalleled for any boxing fan who witnessed Tyson inside the ring.
Soon after the epic encounter, Mike Tyson expressed his desire to step inside the ring once again. While a rematch against the former champion is on the cards, there are several options that might interest Tyson.
ADVERTISEMENT
Article continues below this ad
#5. Roy Jones Jr.
Roy Jones Jr. had to pull out every defensive tactic from his arsenal to contain the threat that is Mike Tyson inside the ring. Tyson was quick, powerful, and caught Jones Jr. with some solid punches. However, the former 4-division champion held strong and looked in no rush to finish the bout.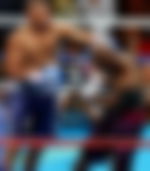 To much dismay, the hugely anticipated exhibition bout ended as a draw with the Frontline Championship being shared between the two absolute veterans of the sport. Be that as it may, it's a match-up that the boxing fans want to see once again.
#4. Evander Holyfield
Evander Holyfield and Mike Tyson have old beef to settle. The undisputed king of the heavyweight division was never the same again after he dropped the WBA heavyweight championship against Holyfield back in November 1996.
Iron Mike struggled against Holyfield on both occasions, as the American boxer comfortably dominated the fiercest puncher in the history of boxing.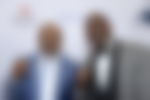 While everyone thought that Tyson would bounce back strong in the rematch, that wasn't the case. The former heavyweight champion got dominated yet again as he suffered his second straight loss inside the ring.
Holyfield teased his incredible shape at 57 and looked spectacular behind the punching bag. Needless to say, if the match-up between the two former heavyweight champions does materialize into something meaningful, it will go down as one of the greatest of all time.
MORE- WATCH: Mike Tyson's Former Foe Evander Holyfield in Incredible Shape at 57
#3. Tito Ortiz
There's no dearth of fight fans who would want to see Tito Ortiz get knocked out inside the ring against Mike Tyson. Be that as it may, this is one match-up that is certainly exciting.
Tito Ortiz is 45 and is an active mixed martial artist currently signed to Combate Americas promotion. He is a former UFC light-heavyweight champion.
Arguably one of the greatest of all time, Tito Ortiz is an interesting match-up for Mike Tyson should both the parties agree to battle it out inside the boxing ring.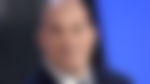 #2. Shannon Briggs
The former heavyweight champion Shannon Briggs is a fierce striker. With 53 wins out of 60 professional victories coming by way of knockout, Briggs bears a close resemblance to Tyson as a KO specialist.
Briggs remained active until his mid-40s and has triumphed over some of the greatest that the boxing world had to offer, including George Foreman and Ray Mercer.
Needless to say, a match-up against Mike Tyson will definitely gets the audience's attention. Additionally, it's a match-up that poses a serious threat to Tyson's exhibition run.
Briggs is huge and younger than Tyson. Only time will tell if Mike Tyson will return to the boxing ring, but if he does, Shannon Briggs should be a likely option.
#1. John Fury
ADVERTISEMENT
Article continues below this ad
There's no opponent more exciting than the current WBC heavyweight champion Tyson Fury's father and former professional boxer John Fury.
The British heavyweight named his son Tyson Fury as a tribute to Iron Mike. Needless to say, it is one match-up that is bound to get the boxing fans on their feet.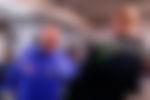 If Mike Tyson returns to the ring for another exhibition showdown, John Fury tops the list as the next possible opponent for the former heavyweight champion.
ADVERTISEMENT
Article continues below this ad