OPINION: What if Mike Tyson Had Crossed Over to UFC During the 90s?
Published 03/15/2021, 5:00 PM EDT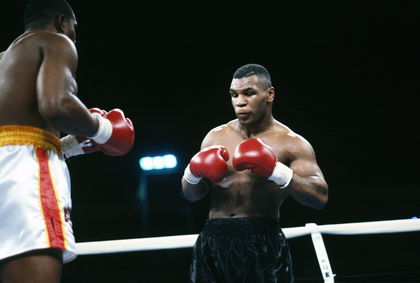 ---
---
Mike Tyson, boxing's biggest baddest man, has showcased his impeccable dominance inside the squared circle for several years, becoming one of the greatest heavyweight boxers of all time.
ADVERTISEMENT
Article continues below this ad
While he always packed a dynamite in his fists, Tyson was touted as the best fighter back in the days. However, MMA wasn't a prominent sport at that time and despite having numerous talented fighters, boxers enjoyed most of the glory.
But MMA started making some noise in the 90s, and combat fans soon made their picks. That said, Mike Tyson could have crossed paths to enter the UFC roster in the 90s.
ADVERTISEMENT
Article continues below this ad
The heavyweight elite was still in his prime at that point, and entering a new sport could have created a lot of chatter. But how beneficial would it have been for the sport and for Tyson himself?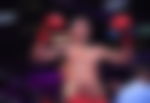 Mike Tyson in the UFC: Did we miss a blockbuster in the 90s?
Tyson's foray into the UFC could have brought a lot of eyeballs to the sport. While the promotion was already gaining popularity, a crossover with Tyson could have broken the barriers. So, it was definitely a beneficial move for the UFC.
But it could have put a dent on Tyson's image, as it's hard to picture him prevailing against an MMA fighter inside the cage. In the '90s, the UFC roster was full of veterans like Royce Gracie, Ken Shamrock, a young Alistair Overeem, Randy Couture, Vitor Belfort, and more.
Akin to Tyson, all of them were hard hitters and UFC was yet to impose several rules. That said, it was complete combat. While Tyson was efficient in throwing punches, UFC heavyweights were skilled in the art of ground and pound and had 2 extra equally lethal weapons in their legs.
Meanwhile, Tyson having weak legs was never a secret. When he was asked to picture a move towards the UFC, Tyson didn't deny that he could have fallen short in the octagon.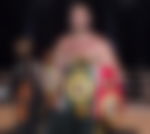 Speaking on it, 'Iron' Mike said, "I could have done all that stuff. But once someone stepped on my foot, I would of tapped out. My feet are my weak spot. You step on my feet, I'm gonna tap out." 
Mike Tyson and the UFC cage
In terms of fighting space and rounds, boxing always had bigger numbers compared to UFC. So, Tyson would have been uncomfortable in a professional MMA bout.
Despite being touted as the strongest fighter in his prime, Tyson would have faced serious trouble against professional MMA fighters inside the cage.
ADVERTISEMENT
Article continues below this ad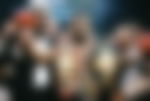 All said and done, restraint on Tyson's part as far as a jump into the unknown is concerned might have been the best decision for his career. Nevertheless, Tyson is a huge MMA fan and continues to keep a tab on the sport, even today.
Do you think Mike Tyson should have entered the UFC in the '90s
ADVERTISEMENT
Article continues below this ad