Floyd Mayweather Once Dwarfed Michael Phelps' $100,000 Winnings With $3 Million Bet
Published 11/01/2022, 3:45 PM EDT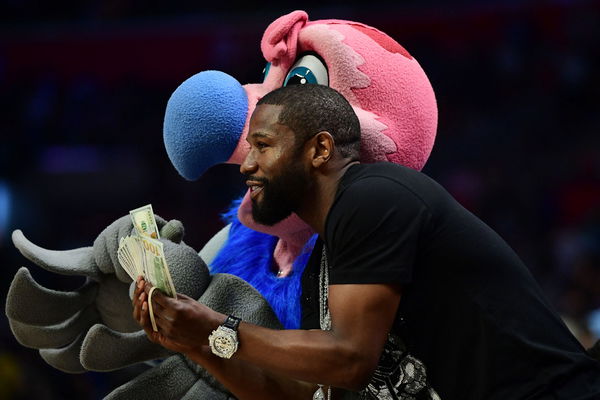 Boxing legend Floyd Mayweather is widely known for his financial acumen, which is certainly on par with his in-ring skills. The former 5-division champ is currently the richest boxer in the world and has accumulated wealth that will last generations.
ADVERTISEMENT
Article continues below this ad
Moreover, 'Money' proved his skills off the court after he once made $3 million on a bet in Las Vegas. Back in 2012, Mayweather placed a bet on Michigan in its game against Alabama. Luckily for him, Alabama beat Michigan 41-14 with Mayweather getting $3 million for his bet on Alabama.
ADVERTISEMENT
Article continues below this ad
Michael Phelps, on the other hand, also cashed in a cool $100,000 that same night. The 23-time Olympic gold medal winner made this in a single game of poker match at Caesar's Palace, becoming a richer man than he was before. Although Phelps' winnings are no joke for any ordinary person. Mayweather's earnings certainly dwarf Phelps' earnings for the night by a whopping $2.9 million.
Showtime president claims Jake Paul vs Floyd Mayweather would be a much bigger fight than Logan Paul
Mayweather seemingly did the unthinkable after competing with YouTube sensation Logan Paul in an exhibition match. However, Showtime president Stephen Espinoza feels that a bout between Jake Paul and Mayweather would garner much more attention. In an interview with MMA fighting, Espinoza revealed his interest in promoting this potential match-up.
ADVERTISEMENT
Article continues below this ad
Moreover, he also added that this bout had a potential bigger than Mayweather's exhibition with Logan. "Absolutely [we'd be interested] If that's something that Floyd becomes interested in and he's got room in his very busy schedule of exhibitions worldwide to do that, I think that has tremendous potential. Maybe even the potential to be bigger than Floyd and Logan [Paul], given what Jake has done as a professional boxer in the meantime," said Espinoza.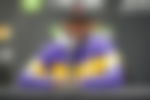 With Paul coming off the biggest victory of his career beating UFC legend Anderson Silva, he could very well look for a match with 'Money'. Paul has also called out the former champ on several occasions to book a professional bout between the two.
ADVERTISEMENT
Article continues below this ad
What did you think about Mayweather's earnings compared to Phelps'? Let us know in the comments.
Watch This Story –  Why Billionaire Floyd Mayweather Can't Drive a Ferrari but Conor McGregor Can
Edited By: Vineet Nandwana