In a few hours, two of the biggest names in heavyweight boxing will face off against each other. Tyson Fury will take on Deontay Wilder in a heavyweight showdown at the MGM Grand in Las Vegas.
Since their first encounter ended in a controversial split draw, the rematch was bound to happen.
Heading into the rematch, promoter Eddie Hearn backed Deontay Wilder to win the rematch having heard that Fury was suffering from injuries during training camp.
Fury's trainer Javan 'Sugarhill' Steward did not argue that Tyson Fury was heading injury-free into the match.
He said: "I don't wanna argue with Eddie Hearn or anybody that's saying that Tyson's injured and stuff like that."
"With Tyson, he could be [injured], could be or maybe not. Nobody comes into a fight 100 percent. So that's just being honest."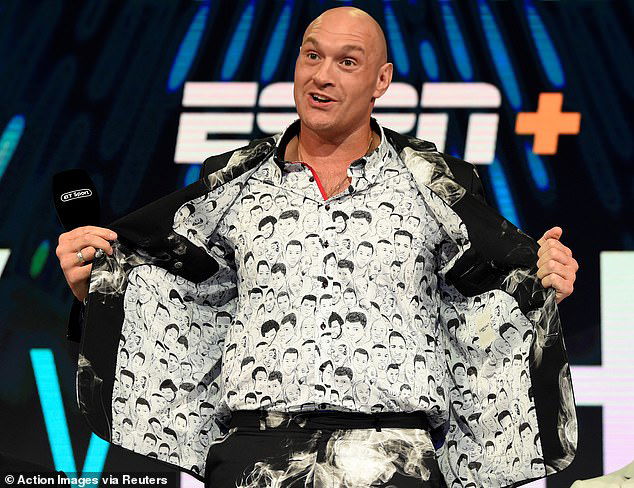 Tyson Fury gives an update on his injury
Tyson Fury went a step further to explain that he was suffering from leg injuries. However, Fury assured that his injuries have healed.
He said: "Unfortunately I hurt both legs, and both ankles, in the training camp. But it's not going to affect me in the fight because that was at the beginning of camp. It was an unnecessary accident, but, you know, things happen."
Going injured into a fight of this magnitude may not turn out well for Tyson Fury. Last time when he suffered from a lapse of concentration, Wilder made him pay dearly. Being compromised in this fight could yield devastating results for Fury.
If Fury has not recovered fully, it will affect his speed and the ability to move. Fury will be an easy target for Wilder.
Do you feel that Fury will show up 100% for the fight?
Read: Tyson Fury and Deontay Wilder Are Set For Huge Payday For the Rematch