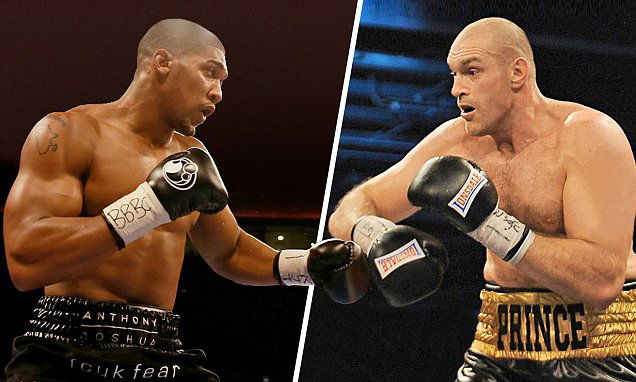 In a near flawless performance, Anthony Joshua defeated Andy Ruiz Jr. in their rematch. Joshua's promoter Eddie Hearn has confirmed that the American is likely to face the Bulgarian Kubrat Pulev. The bout will probably take place in May or June of this year. Joshua's rival Tyson Fury shared his opinion on the same.
Ahead of his rematch with Deontay Wilder, Fury spoke with the Ak and Barak Show on Sirius XM about the potential match between Anthony Joshua and the Bulgarian Pulev. Fury expressed his disinterest in the fight.
Tyson Fury on Anthony Joshua fighting Kubrat Pulev
He said, "It's not a fight that's really interesting to me, Pulev and Joshua. "To be honest with you, Pulev and Joshua are a pair of p*****s, both of them."
Fury is a fierce competitor himself and believes that Anthony Joshua is trying to avoid a fight with Wilder.
Fury added, "That's it, there's no other players, the rest of the players are just people trying to gatecrash the heavyweight division."
Pulev was scheduled to fight Joshua in 2017. However, that fight fell apart. Like Anthony Joshua, Pulev has been beaten only once in his pro career. Fury believes that Pulev can give Joshua some competition. He referred to Pulev as "a brave and strong fighter."
"The things that I have seen, he definitely put up great fights, Klitschko and stuff, I think he's strong willed, strong minded." Said Fury.
Read: Tyson Fury wants to fight Anthony Joshua before retirement
Joshua, Wilder and Fury are the top names in heavyweight boxing. They must face each other in the near future. That is the only way we can come to know who is the real heavyweight king. It would be an unfortunate situation if the three of them don't end up fighting each other.
Fury and Wilder are about to clash heads in a rematch on February 22 of this month. Whoever wins the bout should be matched up against Anthony Joshua soon. Politics should not be allowed to ruin such a beautiful sport and it is up to the promoters to make it happen.