"Crazy How the MMA Route Is Getting Popular Enough to Fight Old or Declining Boxers": Former UFC Lightweight Champion Slammed for Choosing 54-Year-Old Boxing Legend Roy Jones Jr. as His Opponent
Published 03/16/2023, 11:30 AM EDT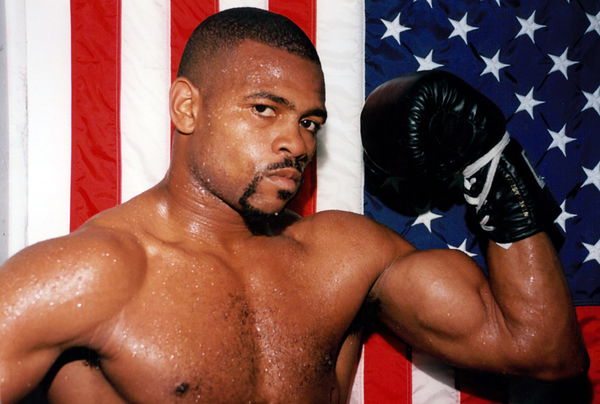 In an upcoming event that has garnered considerable attention, Anthony Pettis, a former UFC champion, will be making his debut in the world of boxing as he prepares to square off against the iconic Roy Jones Jr. in what promises to be a monumental clash of titans. As the boundaries between the world of mixed martial arts and boxing continue to blur, Pettis is eager to demonstrate his proficiency as a fighter by pitting his skills against a top-tier boxing legend.
However, the lingering question remains: will Pettis be able to rise to the occasion and hold his ground against the seasoned Jones, whose illustrious career has spanned multiple decades?
Anthony Pettis determined to prove himself as a boxer against Roy Jones Jr
ADVERTISEMENT
Article continues below this ad
Anthony Pettis, a former UFC and WEC lightweight champion, is all set to make his professional boxing debut against the legendary Roy Jones Jr. In an interview on YouTube, Pettis expressed his excitement for the upcoming fight, stating that he wants to challenge himself against one of the greats in boxing. "If you look at my UFC record, I fought the best of the best in my era of 170, 145, 155. It didn't matter and you know that's exactly what I'm bringing into this boxing," Pettis said.
Pettis also addressed the fact that many MMA fighters who have made the switch to boxing haven't fought top-level boxers, except for Conor McGregor. "I think most of the MMA guys that came over to boxing, besides Conor McGregor, weren't fighting top-level boxers and I'm coming over there, testing myself against one of the greats," he said.
Pettis acknowledged that he cannot fight like an MMA fighter in a boxing match and will have to rely solely on his boxing skills. "I know I'm not gonna go out there and fight like an MMA fighter. I'm gonna fight like a boxer," he said.
Fans expressed mixed reactions to Pettis' chances in the fight against the legendary boxer.
Fans divided on Pettis' chances against Jones Jr.
Pettis' decision to take on Roy Jones Jr., who is considered one of the greatest boxers of all time, has garnered mixed reactions from fans. While some are excited to see what Pettis can bring to the ring, others are skeptical of his chances. One fan, Chupacabra, expressed their support for Pettis, writing, "Let's go Pettis let's see what you got."
Watch This Story:  Five boxers who got robbed at Olympics
ADVERTISEMENT
Article continues below this ad
However, others are not as optimistic. Scott M commented, "You can't learn to be a boxer in 1 camp sorry," while Sergio Tovalin added, "Lmao. Roy Jones like 60. I'm gonna f***ing laugh so hard if/when Jones wins."
Despite the doubts from some fans, Pettis remains determined to prove himself in the boxing world. "It's huge for mixed martial arts as a sport, for myself, my coaches, who have been busting their a** for this camp and you know I'm not gonna go out there and let fall through my fingers," he said.
Pettis' coaches have been supportive of his decision to take on such a challenge for his debut in professional boxing. "You wanna fight Roy Jones at 200 pounds for your first boxing fight, hell yeah for sure I wanna do, that's the challenge that I want," Pettis said to his coaches.
ADVERTISEMENT
Article continues below this ad
With less than a month left for the fight, fans will have to wait and see if Pettis can make a successful transition from MMA to boxing and come out on top against one of the greatest boxers of all time. What do you think is gonna happen in this fight? Let us know.