Deontay Wilder vs Francis Ngannou: Comparing the Hardest Punchers From Boxing and UFC
Published 01/05/2021, 11:37 AM EST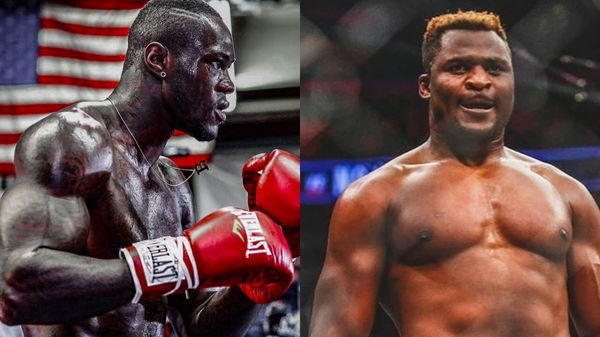 ---
---
Francis Ngannou and Deontay Wilder might be the hardest punchers in the entire combat community today. They are elite knockout artists and have won most of their fights via stoppage.
ADVERTISEMENT
Article continues below this ad
However, it's not just about bagging the win but also about terrorizing opponents. While combat fans are well-accustomed to knockout specialists, only a few of them are infamous.
Wilder and Ngannou can intimidate their opponents, and their fighting resumes totally back them up. However, they hail from two different worlds. That said, it might impact their fighting IQ, mindset, and their ability to land bigger shots.
ADVERTISEMENT
Article continues below this ad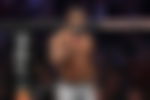 Ngannou is a martial artist, and Wilder is a boxer. But they have a similarity in their striking abilities, which is one proper shot. If either man connects, it's 'GAME OVER' for their opponent. But who actually punches harder, Wilder or Ngannou?
Maybe their opponents can rightfully answer that. However, there are certain factors that we need to know before comparing them.
Francis Ngannou vs Deontay Wilder
They can outclass each other but only depending on the form of combat they are involved in. Here are some breakdowns to understand who can have an advantage in a fight.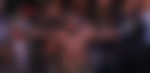 Rounds
Francis Ngannou is a fast shooter who doesn't wait for the rounds to flow. While MMA bouts mostly last no longer than 3 rounds and sometimes 5, Ngannou always prefers to shoot down his opponents in the early stages. He is currently on a 4- first-round KO streak and is on the verge of bagging a title shot next.
The power that 'The Predator' brings to the mat has never been replicated by anyone. It's clearly an achievement, but also questions his ability in adverse situations.
However, MMA calls for the use of one's entire body. Therefore, Ngannou can rightfully look into Wilder's eyes and stand tall in an octagon.
Deontay Wilder has been rocked a couple of times in his career. Before WBC champion Tyson Fury, 'King Kong' Luis Ortiz stunned Wilder in both their fights.
However, 'The Bronze Bomber' recorded massive comebacks and knocked Ortiz out clean. He clearly has a lethal right hand. In a career of 44 fights, Wilder has 41 Knockouts with 42 wins.
But Tyson Fury has proven to be an exception. He got back up and kept the show going when Wilder floored him in their first fight. That said, Bermane Stiverne also got back from Wilder's shots but failed after a few tries.
Glove weight
Professional boxers use 8oz–10oz gloves. However, UFC has 40z-60z half-guard gloves. So it will certainly have a huge impact on the outcome of both Wilder and Ngannou's shots.
Boxing gloves are more padded and can cause cumulative damage. If hit with precision, they can shake the brain, causing death. It's the reason boxers often face brain trauma. But UFC gloves are liable to give you instant cuts or bleeding.
UFC gloves give instant pain, and since they are half-guarded, they produce external damage. But fortunately, no UFC fighters have ever lost their lives inside the octagon, but it is quite common in boxing.
Ngannou's shots have put his opponents to sleep, but Wilder's adversaries have dared to stand up. So, Ngannou's fist inside the 10 oz gloves might be more threatening.
Knockout Ratio
'The Bronze Bomber' clearly dominates 'The Predator' in KO ratio. Wilder stands at 93.18% with 41 KOs in 44 pro fights. Meanwhile, Ngannou has 9 KOs and 1 submission (10 stoppages) in 18 pro MMA fights.
Nevertheless, Ngannou is relatively young in the UFC and has already cemented his spot amongst the 'Baddest Punchers'. Both Wilder and Ngannou have their unique abilities and fighting IQ.
If we talk of losses, Wilder has lost once, but Ngannou has lost thrice. However, it's the super activity of UFC that clearly points out how boxing has failed to materialize its super fights.
ADVERTISEMENT
Article continues below this ad
Despite suffering just 1 loss, Wilder seems to have faced more criticism than Ngannou. But both of them have loyal fans behind them as they continue to dominate their respective sports.
ADVERTISEMENT
Article continues below this ad
How do you think is more lethal? Wilder or Ngannou?