"Get a Grammar Book Bro!"- Jake Paul Leaks Jorge Masvidal's Private Chat and Ridicules His English
Published 09/09/2021, 9:10 AM EDT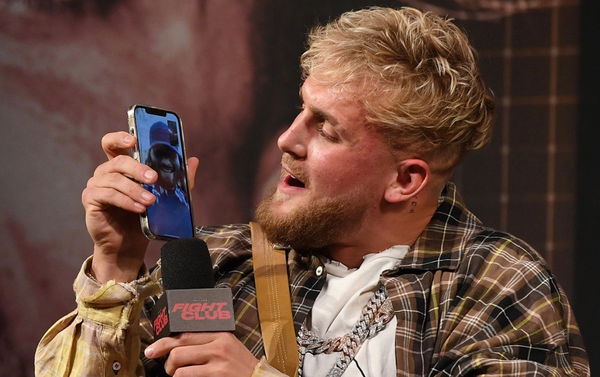 ---
---
Jake Paul recently picked up his fourth professional boxing win against former UFC champion Tyron Woodley via split decision. And although there is a possibility of a rematch between the two, it looks like the YouTuber turned professional boxer already has another opponent in mind; UFC welterweight Jorge Masvidal. 
ADVERTISEMENT
Article continues below this ad
Oddly enough, both Jake Paul and Masvidal seemed quite friendly ahead of Paul's third boxing bout against Ben Askren. 'Gamebred', who has one of the most spectacular knockouts in the UFC against Askren, gave Paul a few tips ahead of the bout, even making a video call appearance at the press conference to help Jake Paul get a mental edge over his opponent. 
However, ever since Masvidal predicted Tyron Woodley would not only win against Paul but also knock him out, their relationship seems to have gone sideways.  
ADVERTISEMENT
Article continues below this ad
In a recent appearance on the Full Send podcast, Paul, infamous for his incessant trolling, revealed private messages between him and Masvidal, trashing the Miami native for his incorrect use of English.  
"The most recent one is Masvidal and I. Literally in the dm's just like going at each other. He can't type, by the way, like really, I want to show you. It's the weirdest thing, I said 'Bro you need to get a grammar book because all this writing is f***g your shit up.' I fight cuz I love it, man, money ain't shit, I got tons of it. I fight so I can break' he spelled break wrong 'fools faces and enjoy the ride. You know you could ever see in change'. I think he was drunk when he was.." 

As of now, the animosity between Paul and Masvidal seems to be increasing at a rapid pace. Perhaps a boxing bout between the two could be a possibility soon.
What's next for Jake Paul?
While most people initially saw Jake Paul's boxing endeavors as a gimmick, the 24-year-old has quickly become one of the biggest draws in professional boxing. Furthermore, Paul has been stepping up his level of competition with each fight, further solidifying his credibility.
ADVERTISEMENT
Article continues below this ad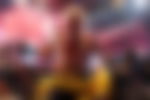 Following his most recent victory against Tyron Woodley, there are several high-profile boxing bouts that Jake Paul could take on. On top of the list would be a rematch with Woodley, who seems eager to run it back. Another option would be to take on Jorge Masvidal, provided Dana White is willing to let Masvidal compete outside the UFC.
Interestingly, we might even see Jake Paul take on Tommy Fury, Tyson Fury's younger brother. Both have been jawing at each other for a while. In fact, Tommy Fury fought on the Paul vs Woodley undercard, securing a unanimous decision against Anthony Taylor.
ADVERTISEMENT
Article continues below this ad
What do you think? What's next for Jake Paul? Let us know in the comments.
Watch This Story: Five Times Vitor Belfort Annihilated His Opponents Inside The UFC Octagon