"He's Not a Great Guy, but He's So F*****g Entertaining" – Logan Paul on Conor McGregor
Published 07/16/2021, 1:48 PM EDT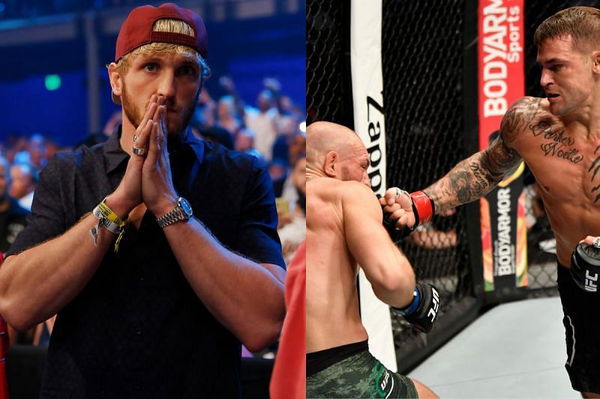 ---
---
On a recent episode of the Impaulsive podcast, Logan Paul shared his thoughts on UFC 264 and 'the Notorious' Conor McGregor. Paul highlighted the Irishman has done a multitude of things that do not reflect well on his overall persona. He cited McGregor's post-fight behavior inside the octagon at UFC 264, his bitter rivalry with Khabib Nurmagomedov, and more such confrontations inside and outside the octagon.
ADVERTISEMENT
Article continues below this ad
However, 'The Maverick' suggested, despite his antics, Conor McGregor is always entertaining.
ADVERTISEMENT
Article continues below this ad
"He's not like a standout human. Like this the dude that gets his a** kicked, breaks shit, is calling your wife a w***e whilst like still sitting on the ground after a loss. This the dude that punches a 65-year-old man in a bar. This the dude that throws a dolly through a bus, attempting to do what exactly I don't f*****g know," said Logan Paul.
Conor McGregor made an after-fight Instagram post, quoting Tony Montana from the movie Scarface. Logan Paul said on his podcast that he agreed with his caption on the Instagram post.
Watch this story–Jimmy Kimmel, Ellen DeGeneres, And More: Top 5 Talk Shows Mike Tyson Appeared On
"He's not a great guy, but he's so f*****g entertaining. Even afterward, he posted on Instagram 'the world needs people' like me', I agree. I f*****g agree," said Logan Paul.
Will Conor McGregor return to the octagon?
'The Notorious' recently released a six-minute update video for his fans. McGregor explained he had walked into the fight with stress fractures from training and sparring without shin-pads. The former champ seemed cool, calm, and collected after being released from the hospital. Fans shared in the Instagram post's comments that they were happy to see him motivated and recovering.
In his latest video, Conor McGregor confirmed the journey is far from over for him. He shared he will take it step-by-step and aims to build himself back up from scratch. Dana White also shared that McGregor will return in a year's time.
Speaking about the surgery on his leg, McGregor said that he now has an "unbreakable" leg and also compared himself to Arnold Schwarzenegger from the Terminator movie series.
"Now I've got a titanium rod down the knee to the ankle and the doctors said it's unbreakable. 
ADVERTISEMENT
Article continues below this ad
"I was talking to my physical therapist, who was with Arnold Schwarzenegger. I said 'I'm like Arnie in Terminator 2' you know what I mean?" said Conor McGregor, visibly in jovial and lifted spirits.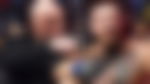 Conor McGregor is still one of the greatest athletes ever to enter the octagon. He has drawn many fresh eyes to the sport of mixed martial arts because of his skills, achievements, and entertainment value. With context to Logan Paul's comments, the sport indeed needs people like Conor McGregor for it to grow further. It will be interesting to watch how this story further unfurls for the Irishman.
ADVERTISEMENT
Article continues below this ad