"I Think They Stole Like $80 Million!"- Joe Rogan Details Insane Background Story of a UFC Fighter
Published 01/08/2022, 12:21 AM EST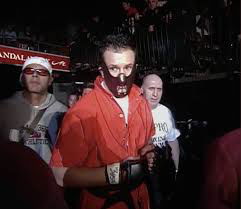 Joe Rogan is one of the greatest storytellers of our times and arguably the greatest in the MMA sphere. That's one reason that his podcast, The Joe Rogan Experience, is the most consumed media on the planet. While Joe Rogan is known for his in-depth understanding and soulful narration of stories, he really shines when talking about MMA. That said, Rogan frequently shares fascinating and often overlooked MMA stories.
ADVERTISEMENT
Article continues below this ad
In an iteration of his podcast, Joe Rogan recalled the legend of Lee Murray. The fighter defeated Jorge Rivera, lost to Anderson Silva, then conspired the biggest heist in the history of Great Britain.
ADVERTISEMENT
Article continues below this ad
Lee Murray (8-2-1, 1 NC), also known by his alias 'Lightning', was an English MMA fighter who burst onto the MMA scene back in 1999. He immediately captivated the English fight fans with his brutal power and speed. However, Murray bathed in limelight after his highly controversial and famous street fight with UFC legend Tito Ortiz. His name came up when Rogan spoke about men 'The Spider' fought at Cage Rage.
"In cage rage, he fought a lot of guys and he fought Lee Murray and that was a gigantic fight. Cause Lee Murray was that crazy English hoodlum, that hoodlum who robbed the bank… He was a part of the biggest bank robbery in, like the history of Great Britain."
"It's like some f**king lock stock and two smoking barrels type sh*t. They are making a movie about it. Guy Ritchie is making a movie about Lee Murray. That's how wild this f**king dude is. He's still in jail right now."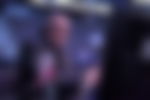 "There's like, I think they stole like $80 million, something crazy like that. But these guys had like full-on tactical gear, f**king machine guns, like the whole thing. UFC fighter Lee Murray, who robbed a bank for $90 million."
"He was fighting in the UFC, while he was a full-on criminal. I mean a full-on criminal."
Joe Rogan details Lee Murray vs. Anderson Silva
Lee Murray fought Anderson Silva at Cage Rage 8 for the vacant middleweight title in the promotion. Although Murray went all the way, he couldn't best Silva and lost to him via a unanimous decision.
"Well, um, go to the fight that he had with Anderson because everybody was scared of Lee Murray. Anderson pieced him up, man. Anderson toyed with him. He played with his food."
"This was in Cage, Cage Rage. But it was a tough fight because Lee Murray came for blood and this was when Anderson was in his twenties. We gotta realize that the Anderson we got in the UFC, we didn't get him until he was like 33 or 34. I believe it was his first fight… and Lee Murray was an animal."
WATCH THIS STORY- The Best of Trash-Talk From Dana White and Tito Ortiz's Bitter Feud
"Go further in the fight when we see when Anderson starts destroying his legs. So, somewhere towards the end of the fight, like the last round, Anderson's like chewing on his legs… and he just did that over and over and over again and Lee was in real trouble. Like that, you get into a position like Lee's in right now, where that left leg just doesn't work anymore."
Lee Murray- the mastermind behind Great Britain's biggest robbery
After his fight against Silva, Murray got into a street fight at the birthday party of Lauren Pope. As Murray suffered multiple nasty injuries after being stabbed by a knife in the aforementioned brawl, he had to cease his MMA career. Later, he was part of the greatest heist in English history in 2006 as he robbed a bank of £53 million.
He fled to Morocco, but fell into trouble for something else and was identified as the heist mastermind. He received a trial and was handed a lengthy prison sentence.
Anderson Silva's combat sports career
After defeating Lee Murray in their thrilling bout, Anderson Silva went on to become the ace Mixed Martial Artist that we know today. He entered the UFC in less than two years after that match and created history.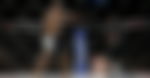 ADVERTISEMENT
Article continues below this ad
Silva snatched the middleweight strap from Rich Franklin in 2006 and held onto it for 2,457 days. However, Chris Weidman defeated 'The Spider' in 2013 to snap his undefeated streak. Subsequently, the UFC legend claimed just one win in his next 9 appearances and ended his legendary MMA career with a 34-11 record.
WATCH THIS STORY- Conor McGregor, Dustin Poirier, and Other UFC Fighters Who Earned the Most in 2021
In 2020, Silva hung up his MMA gloves and ventured into boxing. Now, he has an impressive 2-0 record with wins over professional boxer Julio Cesar Chavez Jr. and former UFC colleague Tito Ortiz.
ADVERTISEMENT
Article continues below this ad
At present, many in the MMA community have speculated a fight between Anderson Silva and YouTuber turned boxer Jake Paul.
What do you think of Lee Murray's legend? Do you think Anderson Silva will be a perfect match for Jake Paul? Tell us your thoughts in the comments below.