"I Wanna Know What The Pain Feels Like"- Logan Paul Reacts to Chris Weidman's Brutal Leg Break at UFC 261
Published 04/30/2021, 5:00 PM EDT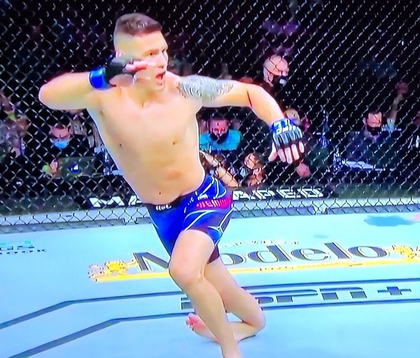 ---
---
UFC 261 saw its most vicious moment when Chris Weidman broke his leg in the first round against Uriah Hall. Ironically, it was similar to Anderson Silva's leg injury that happened against Weidman in December 2013.
ADVERTISEMENT
Article continues below this ad
'The All-American' Weidman threw a leg kick to the calf of Uriah Hall, who checked it. As his leg connected, it snapped, and in a moment it felt as though his leg was dangling halfway from the shin. While the incident traumatized the whole MMA fanbase, Logan Paul also commented on the brutal injury.
ADVERTISEMENT
Article continues below this ad
On the IMPAULSIVE podcast, 'The Maverick' Logan Paul said, "Dude, he kicked Uriah Hall's like shin. Like the top of the shin and it's so weird. Because I have seen it twice now. His [Chris Weidman] shin just turned into a rubber and split in half. And the worst part is he didn't know until he went to go plant. He took a step back, he wants to plant his leg, but your shin is in two pieces."
He added, "So obviously his foot kinda folded back on itself. I wanna know what the pain feels like."
Uriah Hall was shattered the moment he realized what had happened. He couldn't look at Weidman and maintained a grim face. This was a reaction shared by many in the arena. Fortunately, Weidman's surgery was successful, and he is on the road to recovery.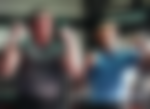 Chris Weidman provides an update on his health
The UFC star, who had to depart on a stretcher, appears to have gotten better now. Chris Weidman seems to have had a successful operation with nails on his bones now. The former UFC champion has constantly updated the fans about his surgery and has also shared pictures of his x-ray reports.
ADVERTISEMENT
Article continues below this ad
While Anderson Silva returned from that injury to fight again, Weidman can also walk the same path. But he needs to take a long lay-off before coming back to MMA training.
Will we see 'The All-American' former UFC champion enter the UFC octagon again?
ADVERTISEMENT
Article continues below this ad