Mike Tyson Believes Jon Jones Will Put On a Better Performance Against Francis Ngannou Than His Last 3 Fights
Published 04/08/2021, 1:00 PM EDT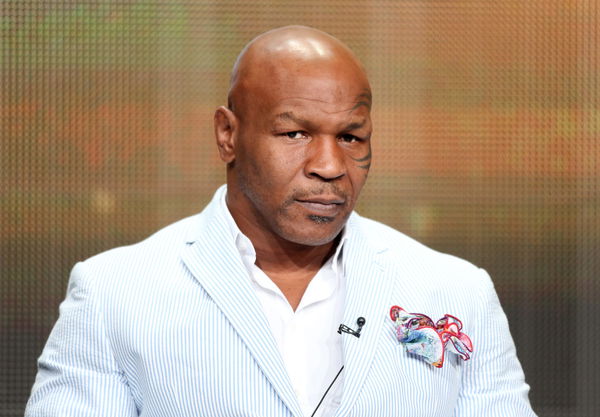 Jon Jones is an undeniable star of the UFC and predominantly the combat sports world. The former light heavyweight champion has enjoyed an exemplary stint in the UFC, and he is looking to elevate his career by moving up to the heavyweight division in the pursuit of gold. That said, a fight between him and the newly crowned heavyweight champ, Francis Ngannou, has become a hot topic in the fight world.
The Jones vs Ngannou fight is the most thrilling heavyweight matchup, and this contest is bound to accrue attention from fans and fighters around the globe. Recently, in an episode of the Hotboxin podcast, Mike Tyson alongside Brendan Schaub and Francis Ngannou discussed Jones' abilities in a fight against the 'Predator'.
Firstly, Schaub asserted that 'Bones' has been hit significantly in his last three fights. 'Iron' Mike responded, "Those are not the fights to watch. "We look at them, he's always capable in a situation like this. He's capable to rise above the kingship. This is not the last 3 guys."
ADVERTISEMENT
Article continues below this ad
In his last three bouts, 'Bones' went up against Anthony Smith, Thiago Santos, and Dominic Reyes. In the bout against 'Lionheart', Jones secured a comfortable win, but he had to dig in deep in the following two fights. Despite facing adversity, he convinced the all-important three individuals that he had done enough to have the referee raise his arm.
Considering the same, 'The Baddest Man on the Planet' feels 'Bones', the challenger, will undeniably give his best possible shot once he enters the octagon against Francis Ngannou.
Read – VIDEO: Ben Askren Attempts to Threaten Jake Paul While Landing Awkward Punches on Punching Bag
Will Jon Jones prove to be the toughest test for Francis Ngannou?
Ngannou has hammered a major chunk of his opponents with his crushing power. Moreover, no one in the UFC's heavyweight landscape carries a magnetic power like him, but moving into a fight with the former light-heavyweight champ (26-1-0) will demand much more than his usual prowess.
ADVERTISEMENT
Article continues below this ad
Over the years, Jones has shown vast weapons from his arsenal in every fight coupled with the ability to make spontaneous adjustments. These adjustments could prove crucial at heavyweight, as he will dance just out of reach of his opponents and force them to make a mistake.
ADVERTISEMENT
Article continues below this ad
'Bones' will be the toughest test for 'Predator' to date, but he cannot underestimate the new champion by any means.
If they collide, it'll be intriguing to see who among the two comes out of the octagon with the belt.