THROWBACK: Anthony Joshua Threatens to Knock Out Conor McGregor
Published 01/01/2021, 5:20 AM EST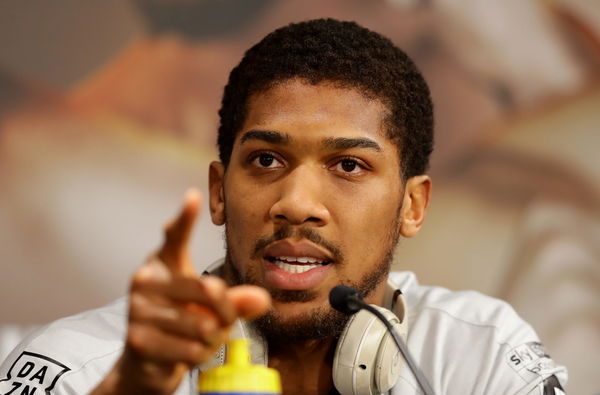 ---
---
Boxers calling out MMA fighters is quite common these days. However, Anthony Joshua vowing to knock out Conor McGregor can still raise several eyebrows in the combat community.
ADVERTISEMENT
Article continues below this ad
Well, it actually happened 3 years ago when McGregor lost his maiden boxing bout against Floyd Mayweather in 2017. Following a heated buildup, Mayweather and McGregor danced for 10 rounds inside the ring with the former claiming the win via TKO.
The outcome left Conor McGregor at the mercy of critics as several boxers ridiculed his performance. Anthony Joshua also jumped on the bandwagon as he offered his two cents on the same.
ADVERTISEMENT
Article continues below this ad
The Brit didn't demean McGregor. Instead, it was friendly banter where Joshua hailed both fighters for stepping up for a crossover. However, he always had his favor for Mayweather and claimed to know the outcome much before the fight began.
Joshua connected with GQ to shed light on the fight and said, "I kind of knew Mayweather was going to win because he is one of the elites of the sport and I think you don't bet against the house."
He added, "Mayweather, you know, he is a winner at every stage of his career. So, I congratulate him for his excellence over what? 50 fights. Phenomenal."
Anthony Joshua vs Conor McGregor- The extreme crossover?
According to Joshua, the fight changed the combat community, pointing it as a positive call for the sport. He also envisioned more-cross overs back then, and it's actually happening now with a possible fight between Katie Taylor and Cris Cyborg.
Speaking on it, 'AJ' said, "This is fighting right. They changed the game. Now people want to start crossing over into different sports, I think it's good.
"So, I think Conor (McGregor) was calling him out, saying he is the new facing and king of boxing and Mayweather had to defend his firm. So, he did it."
ADVERTISEMENT
Article continues below this ad
Meanwhile, Joshua didn't want to call out McGregor in the first place. But after several such questions, he called out the Irish powerhouse in a hilarious way and vowed to knock him out if they ever cross paths.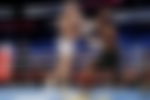 Joshua said, "He is a different weight (laughs). Conor, I will knock you out." A lot has changed since then. Conor McGregor, who initially desired to remain in boxing, has returned to the UFC.
ADVERTISEMENT
Article continues below this ad
Floyd Mayweather is also busy now as he will fight YouTuber Logan Paul in a special exhibition fight in 2021 and Anthony Joshua is quite busy with his upcoming title fights.
So, the call out only remains as a fond memory to all the combat fans.