When Ronda Rousey Shamed Floyd Mayweather for Not Being Able to Read and Write
Published 01/10/2021, 11:07 AM EST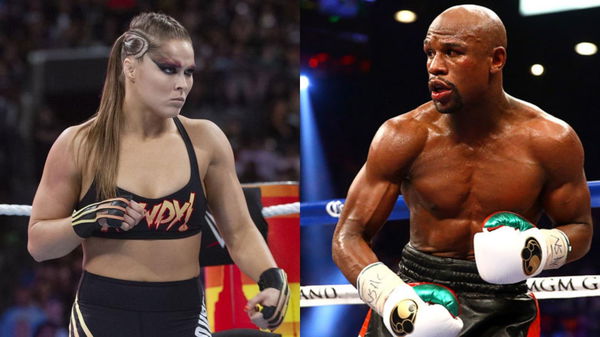 ---
---
Before facing Conor McGregor, Floyd Mayweather had a brief rivalry with former UFC champion Ronda Rousey that saw them spat venom at each other.
ADVERTISEMENT
Article continues below this ad
For a long time, the entire combat sports community envisioned an inter-gender fight between Ronda Rousey and Floyd Mayweather.
That included Dana White, who touted Rousey to vanquish the unbeaten Mayweather in an actual fight. However, Floyd Mayweather didn't pay much attention initially. He claimed to be unknown of Rousey and referred to her as "he" in an interview.
ADVERTISEMENT
Article continues below this ad
Later, Mayweather also denounced Rousey by bringing the financial numbers and stating that the UFC champion should at least earn $300 million before talking about him.
As per SB Nation, things turned vile from that point. Ronda Rousey didn't hold back and lashed at the 5-division World Champion brutally.
'Rowdy' ridiculed Mayweather and advised him to learn how to read and write. It's been almost 4 years since the incident, but combat fans continue to recall it like it was yesterday.
Responding to Mayweather's $300 million statements, Rousey said,  "I actually did the math and, given the numbers of my last fight, I'm actually the highest-paid UFC fighter, and I'm a woman.
"I think I actually make two to three times more than he does per second … so when he learns to read and write, he can text me."
However, a few months later, the duo overcame from the rivalry, and the touted fight never happened in real.
What's next for Floyd Mayweather and Ronda Rousey?
Following a successful UFC career, Rousey turned to the WWE for a brief period. She also became a champion over there before calling it a day. Now, she is inactive from all sorts of combat and doesn't seem interested in reviving her career.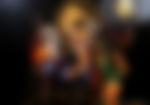 Meanwhile, Floyd Mayweather has retired from professional boxing but is still open to fighting internet celebrities and MMA fighters in exhibition clashes. He will return to the ring against Logan Paul on February 20, 2021, at the Tokyo Dome in Japan.
ADVERTISEMENT
Article continues below this ad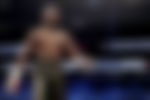 Rousey and Mayweather have walked separate paths in their life and have tasted success in different forms. However, their possible matchup remains as one of the most fantasized ones in the combat sports circuit.
ADVERTISEMENT
Article continues below this ad
Did you ever want to see Floyd Mayweather vs Ronda Rousey?