'You Get a Prize for Beating Him Up'- Paulie Malignaggi Goes Off on 'Piñata' Conor McGregor
Published 06/06/2021, 7:59 AM EDT
---
---
Former boxer and commentator Paulie Malignaggi sat down with Helen Yee and shared his thoughts on all things MMA. Malignaggi went in on his rival Conor McGregor, with whom he shared a storied history that dates to 2017. Malignaggi and McGregor got into it when the Irishman shared footage of him dropping the boxing ace during preparation for his bout against Floyd Mayweather.
ADVERTISEMENT
Article continues below this ad
Since then, things haven't exactly been smooth between Malignaggi and McGregor, with the former holding a grudge. Chiefly, Paulie Malignaggi's disdain for McGregor came through when Yee asked him about McGregor's upcoming scrap against Dustin Poirier. 'The Notorious' is looking to avenge a TKO defeat to Poirier when the two meet at UFC 264.
ADVERTISEMENT
Article continues below this ad
Paulie Malignaggi x Conor McGregor: No love lost
Malignaggi explained that it was rather futile to go ahead and provide a prediction for Dustin Poirier vs Conor McGregor 3. From his standpoint, McGregor's loyal fanbase would defend him and make excuses for him regardless of the outcome. When describing his feelings towards McGregor, it was clear that Malignaggi believes the Irishman will find a way to land on his feet.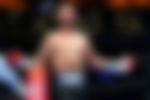 "It's always win-win for Conor. It's amazing what he's done really. He can win and people can say, 'Oh, he's back'. He can get his a** kicked and people can say 'Oh, he's not focused. It's always win-win for Conor. Does it really matter? I mean this guy could lose every fight and they're [McGregor's fans] are always going to have an excuse for him."
I think he's probably going to get his ass kicked again to be honest, but that's okay because they'll tell you that he wasn't focused again. They'll tell you it's cause he just sold his whiskey for $600 million."
ADVERTISEMENT
Article continues below this ad
"Conor has really built a prize-winning reputation. The piñata himself, the piñata through and through where you get a prize for beating him up and he's going to get himself a prize too, just for fighting."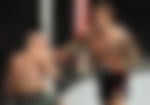 However, if you ask Conor McGregor and his team, it will be clear that losing to Dustin Poirier in a rematch is not an option. Many lucrative opportunities await McGregor if he pulls off a show-stopping victory.
ADVERTISEMENT
Article continues below this ad
Not to mention, coming out on top in a tense and competitive trilogy will be a satisfying victory in itself.
Read this story: Santiago Ponzinibbio Top 5 Best Finishes in the UFC