Conor McGregor Will Fight Manny Pacquiao After Dustin Poirier Rematch – Claims Manager
Published 01/12/2021, 12:20 AM EST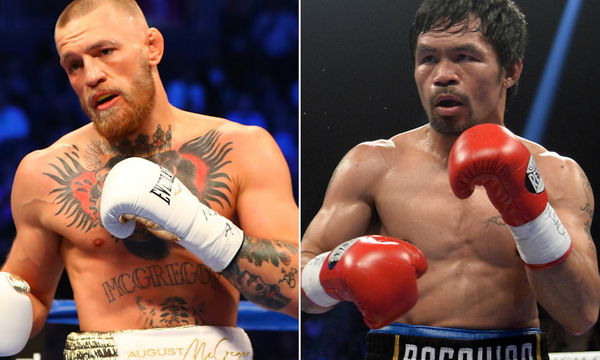 ---
---
Audie Attar from Paradigm Sports dropped a huge bombshell on the potential Manny Pacquiao vs Conor McGregor boxing match. This has been a rumor that has refused to die down, and now the manager claims we could see it sooner than we initially expected.
ADVERTISEMENT
Article continues below this ad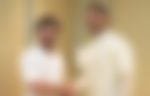 Attar is the founder and CEO of the company which manages both McGregor and Pacquiao along with many other big names. Given his proximity to the two legends, combat sports fans went berserk when he said that the talks were materializing well; and we could see the two fight in 2021 after his fight against Dustin Poirier.
ADVERTISEMENT
Article continues below this ad
Speaking to Dubai Eye 103.8 Sport on YouTube, Attar said, "I definitely believe it's inevitable for 2021. Both fighters want it. That's the key. You can't make something happen or orchestrate it or choreograph it – which is the buzzword of this interview – you can't fake that."
The manager added, "If one side wants it and the other doesn't, it's not going to happen. But when both fighters want that fight to happen, why wouldn't it happen? If the fans want to see it – that almost guarantees that it's going to happen, right?"
These comments from Attar show that there are concrete plans to make this fight happen. Despite many fans suggesting that a potential fight was only happening in the rumor mill, it now looks as though Pacquiao will follow in Floyd Mayweather's footsteps and fight the former UFC champion.
READ: "Is That a Question?"- Joe Rogan Feels Manny Pacquiao Will Obliterate Conor McGregor

How can the Manny Pacquiao vs Conor McGregor fight be made?
The Irishman is set to return to the UFC on January 23. With the lightweight title up for grabs, many expected Conor to stay in the UFC. However, Attar has hinted that 'The Notorious' might have different plans. 
"The UFC said, 'Alright, let's do that rematch [with Poirier]'. We said, 'OK, well let's do that rematch first then, but then Manny will be the next fight'. And that's what both fighters want. So, that's the plan," said Attar.
ADVERTISEMENT
Article continues below this ad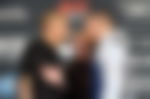 He then gave an update on the preparations and said, "We've been having amazing conversations with stakeholders from all over the world, including the Middle East. We'll see… We'll see where it goes… I'd be shocked if it didn't happen in 2021."
These comments show that it is very likely that McGregor's next fight will be against the current WBA welterweight champion. What do you make of this? Would you like to see a Conor McGregor-Manny Pacquiao fight in 2021?
ADVERTISEMENT
Article continues below this ad
READ: "Is That a Question?"- Joe Rogan Feels Manny Pacquiao Will Obliterate Conor McGregor