Khabib Nurmagomedov Lauds Mike Tyson After Previously Berating The Boxing Legend For His Hotboxin' Podcast Episode
Published 05/22/2022, 11:30 AM EDT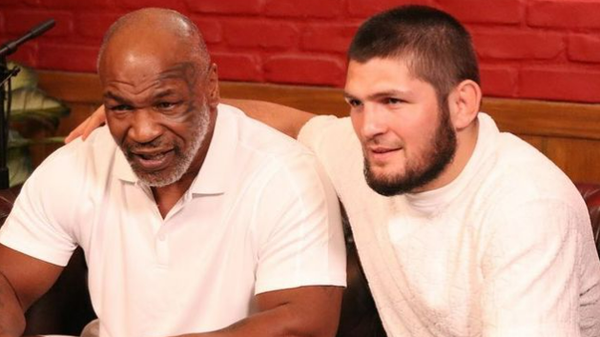 Former world heavyweight champion, Mike Tyson, is an inspiration to countless younger athletes. The former UFC lightweight champion, Khabib Nurmagomedov, seemed to have joined the bandwagon now as he took to social media to show his admiration for the champ.
 

View this post on Instagram

 
ADVERTISEMENT
Article continues below this ad
In an Instagram story, Nurmagomedov posted an old video of Mike Tyson shadowboxing in 1993. Moreover, he also wrote, "Insane energy from @miketyson."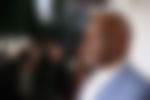 However, it is worth noting that he had previously spoken about having an unpleasant experience in Tyson's 'Hotboxin' with Mike Tyson' podcast. In fact, Nurmagomedov asked Tyson and his crew to remove the smoking equipment before the podcast. When asked if "Iron' Mike left any impression on him. He said, "No, he was not looking through me. I did not like his sight at all."
Nurmagomedov also added, "I have told them, don't have any smoke equipment on the table. I didn't like it."
Moreover, he also made an unfavorable comparison by saying that Cristiano Ronaldo looked more like an athlete than Tyson.
Mike Tyson is a hard worker
Khabib Nurmagomedov's statement about Tyson's 'insane energy' comes as no surprise. In his prime, Tyson was one of the hardest heavyweight boxers.
 

View this post on Instagram

 
'Iron' Mike followed an extremely intense training regimen to become the legend that he is. Tyson's day began much before that of a mere mortal. He used to wake up at 4 AM and start off his day with a 3-5 mile run.  A rigorous sparring session and bag work followed this. In totality, this would be more exercise than a regular person gets in a week.
 

View this post on Instagram

 
ADVERTISEMENT
Article continues below this ad
However, the boxing legend takes it a step further with an extremely strenuous calisthenics routine. Tyson used to do 500 pushups, 500 tricep extensions, 500 shrugs, and a neck roll routine. To top it all off, he finishes with a whopping 2000 squats.
This intense routine is a testament to why Tyson is renowned to be 'The baddest man on the planet'.
ADVERTISEMENT
Article continues below this ad
WATCH THIS STORY – Michael Jordan vs Mike Tyson Net Worth Comparison
What do you think of Nurmagomedov's statement? Let us know in the comments below.
Edited By: Vibhanshu Kumar