Legendary Trainer Names the Greatest Finishers in Boxing and UFC
Published 02/07/2021, 5:11 AM EST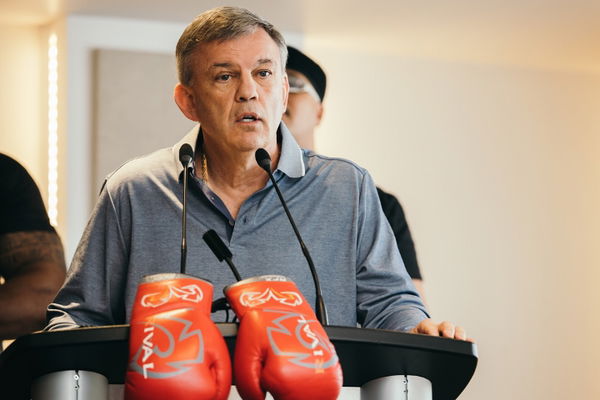 ---
---
Famous boxing trainer, Teddy Atlas, has made a bold claim about the best finishers in boxing and UFC. He named one current UFC star amongst legends of the sport. His choices will raise a few eyebrows among ardent followers of the pugilistic arts.
ADVERTISEMENT
Article continues below this ad
Finishing a fight is one of the most difficult aspects of a fight. When you hurt a fighter and go in for the knockout, you put yourself within his reach. Moreover, an opponent who's about to lose throws wild punches that could hurt another.
ADVERTISEMENT
Article continues below this ad
However, famous trainer Atlas gave his take on the matter. He spoke to current UFC lightweight contender Dustin Poirier on his show, 'THE FIGHT with Teddy Atlas'. Atlas told 'The Diamond', "The greatest finishers in the history of boxing, for me, Jack Dempsey, Joe Louis, Joe Louis, oh my God, if he hurt you, it was over, and Mike Tyson. He's a great, great finisher."
All three names Atlas listed are legends of the sport and have proved their prowess for many years. However, talking about the UFC, Atlas said, "And Dustin Poirier for me, in that particular sport, he's one of the great finishers."
READ: From the Boxing Ring to the Red Carpet – Here's a Look at Mike Tyson's Illustrious Movie Career

Is Teddy Atlas right in thinking Dustin Poirier is the best finisher in the UFC?
This is a choice that will raise a few eyebrows. Although Poirier is fresh off a knockout victory over Conor McGregor, he has never had a reputation of being a knockout artist. However, he was the first fighter to ever knockout the Irishman inside the octagon.
ADVERTISEMENT
Article continues below this ad
Poirier is one of the best all-round fighters. Not only can he finish a fight with his striking, but he has also used grappling to significant effect in fights. Out of his twenty-seven victories, ten have come through knockouts, and three have come by submission; the stats prove he can finish fights.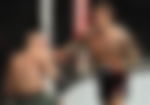 However, he does not devastatingly finish his opponents as some other fighters in the sport. Despite this, the fact that he has knocked out the likes of Conor McGregor, Justin Gaethje, Eddie Alvarez, and Anthony Pettis is a testament to his striking.
ADVERTISEMENT
Article continues below this ad
Do you agree with Teddy Atlas? Do you think Dustin Poirier's wide variety of skills makes him the best finisher in the UFC?