'Look What Happened to the Guys You Knocked Out'- Mike Tyson Gave Francis Ngannou the Most Important Life Lesson Almost a Year Ago
Published 03/16/2021, 4:40 PM EDT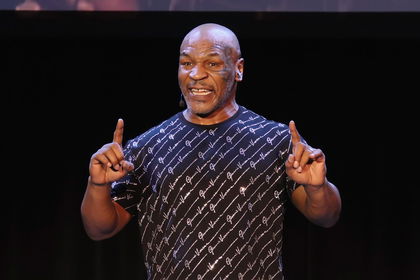 ---
---
UFC heavyweight Francis Ngannou is widely regarded as one of the sport's hardest-hitting heavyweights. The 'Predator' has shown his power on several occasions.
ADVERTISEMENT
Article continues below this ad
As he prepares to showcase his power again at UFC 260, we look back to when Mike Tyson gave him his most important lesson.
Ngannou will face UFC champion Stipe Miocic for the UFC heavyweight title on March 27th. This is the second time the two will meet. However, Ngannou will hope to use Tyson's advice this time and get his hands on the belt.
ADVERTISEMENT
Article continues below this ad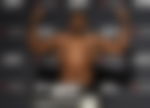 The knockout artist spoke to the legendary boxer on an episode of 'Hotboxin with Mike Tyson' back in May 2020. Tyson told Ngannou, "Just like when you were talking about those guys. You keep your hands up.
"You know why you keep your hands up? Because if you don't keep your hands up, look what happened to the guys you knocked out."
'Iron Mike' then pointed out that Ngannou's opponents didn't keep their hands up, and hence he could knock them out. However, the pair then agreed to the fact that the advice carries over beyond the sport. Tyson told him he should keep his guard up even in life.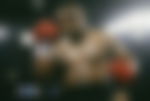 Why did Mike Tyson tell Francis Ngannou to always keep his hands up?
The 'Predator' comes into the fight against Stipe Miocic on the back of 4 first-round knockout victories. Moreover, of his 10 victories in the UFC, 9 have come by knockout. This shows that Ngannou has undeniable power.
Tyson also knows a fair bit about power. Known as 'The Baddest Man on the Planet', he was arguably the hardest-hitter the sport of boxing had ever seen.
Despite his power, Tyson still tasted defeat. Therefore, he felt the need to remind Ngannou of the fundamentals.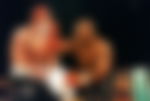 'Iron Mike' always boxed with a high-guard. His unique frame and incredible power allowed him to throw hard punches despite his unorthodox approach. However, the one thing that remained constant was his high guard.
ADVERTISEMENT
Article continues below this ad
Thus, Tyson was clearly talking to Ngannou from his experience. He had seen the importance of protecting the chin at all times and shared his knowledge with Ngannou. The 'Predator' is yet to lose by knockout, and if he follows Mike Tyson's advice, it could stay that way for a while.
What do you make of Mike Tyson's advice to Francis Ngannou?
ADVERTISEMENT
Article continues below this ad