Should Conor McGregor Fight Jake Paul?
Published 08/31/2021, 8:55 PM EDT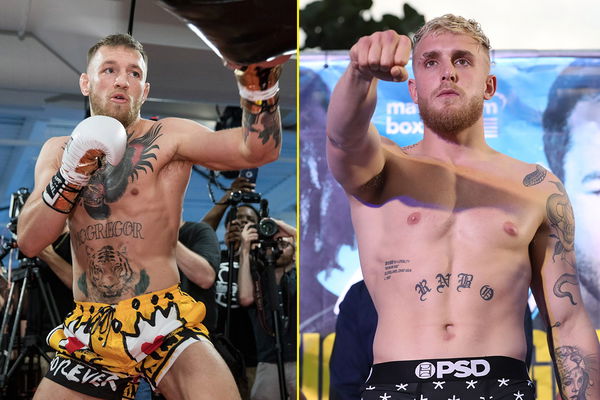 ---
---
Wins are always beautiful and Jake Paul would know best. With his close and controversial split decision win over former UFC champion Tyron Woodley on August 29, he is now 4 wins deep into the world of pro-boxing. While 'The Chosen One' still believes that the decision was inaccurate, this new victory could potentially open him up to a whole new world of opponents.
ADVERTISEMENT
Article continues below this ad
Before the Tyron Woodley fight, 'The Problem Child' posted a picture of him posing by a 'hit list' of opponents. His list of target opponents included huge names in and around the sport like the Diaz brothers, Gervonta Davis, Kamaru Usman, Canelo Alvarez, and even Conor McGregor.
ADVERTISEMENT
Article continues below this ad
Out of all of these opponents, two names struck out the most- Canelo Alvarez and Conor McGregor. These iconic fighters are inarguably the topmost stars in their respective sports. Considering Paul's streak of fighting only YouTubers, an NBA athlete, and MMA fighters, it seems Conor McGregor would naturally be his top opponent.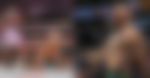 Post-fight, Jake Paul even called Conor McGregor a "fanboy" and said he would be open to running it "anytime, anywhere, anyone, anyplace". However, it now seems like this is more of a one-sided affair.
After Paul's recent win, a reporter caught up with Conor McGregor exiting a physical therapy center. He asked him about his thoughts on the Jake Paul fight; he made his position very clear with a crisp response-
"I don't really care," said Conor McGregor.
Jake Paul vs Conor McGregor: Is this the fight to make?
With just 4 wins on his record, Jake Paul claims Conor McGregor needs him more than he needs him. Conor has always dismissed both Jake and Logan Paul and has expressed disinterest in interviews.
However, Conor McGregor recognizes a money fight when he sees one. Things could possibly change if Jake Paul can continue with his win streak. It could even potentially convince the Irishman down the line.
Here are two different perspectives and arguments that could help you decide if you would actually want to see a boxing bout between the two-
Argument 1 – It could boost and restore boxing viewership
Seeing Jake Paul make his walkout to 'The Purge' soundtrack seemed almost surreal. Considering that he has no amateur experience and was only 3-0 as a professional boxer back then, it is indeed amazing to see him signed onto Showtime already.
However, it is also important to note that 'The Problem Child' is not just any fighter. Most other big fighters have worked their way up the ranks over time or have come off as extremely marketable to promotions. Jake Paul has neither fought many credible opponents nor has he worked his way through the ranks.
His secret weapon is his large viewership base and social media following. This allows him to bring fresh eyes to his fights and promotions like Showtime were quick to pick up on his ability to boost PPV numbers.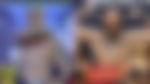 On the other hand, Conor McGregor has worked his way up the ranks in the sport by facing, defeating, and even suffering setbacks against some of the toughest MMA fighters like Jose Aldo and Nate Diaz. Fans love everything about the Irishman- his inclination towards facing adversity in the sport, his press conferences, interviews, and of course, the trash talk.
Over the years, he has single-handedly taken mixed martial arts to a whole new level. He has also inspired many fighters to follow his tracks. His popularity even paved the way for a super crossover fight with Floyd Mayweather in 2017.
Being Forbes' highest-paid athlete, one would think Conor McGregor does not really need to fight Jake Paul. However, this matchup would definitely contribute to boosting boxing viewership.
Argument 2- Conor McGregor has never competed at cruiserweight before
The money might make sense, the PPV figures might appear on-point, but would it really be a fair fight?
MMA purists know that Conor McGregor is not one to back down from a fight because of differences in weight. He made it clear that he does not care much about weight before the first Nate Diaz fight –
"The only weight I give a f**k about is the weight of the cheques and my cheques are super-heavyweight," said Conor McGregor.
However, from a technical standpoint, the former UFC 'Champ-Champ' still seems to be at a disadvantage against Jake Paul. The 24-year-old holds a major natural height, weight, and reach advantage over the 33-year-old.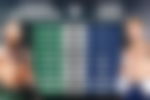 Paul walks around at a 6'1 height, 190 lbs weight, and a 76-inch reach. McGregor is 5'9, has never competed above 170 pounds, and has a 74-inch reach.
In this regard, Tyron Woodley was a fair matchup for Jake Paul as both stepped into the fight at 190 lbs. However, Conor McGregor has never competed in a weight class above welterweight. Even if a potential Paul-McGregor was set at a catchweight 180 lbs limit, it would still be unfair for the Irishman.
The only way for it to be considered a fair matchup would be to make Jake Paul drop down to the 175 lbs mark. So far, Paul has never had to cut weight and has only competed at the cruiserweight level.
ADVERTISEMENT
Article continues below this ad
Even with the weight cut, Paul would still hold a reach and height advantage over him.
Do you think this fight would make sense?
ADVERTISEMENT
Article continues below this ad