Will Conor McGregor Return to Fight Floyd Mayweather in a Boxing Match?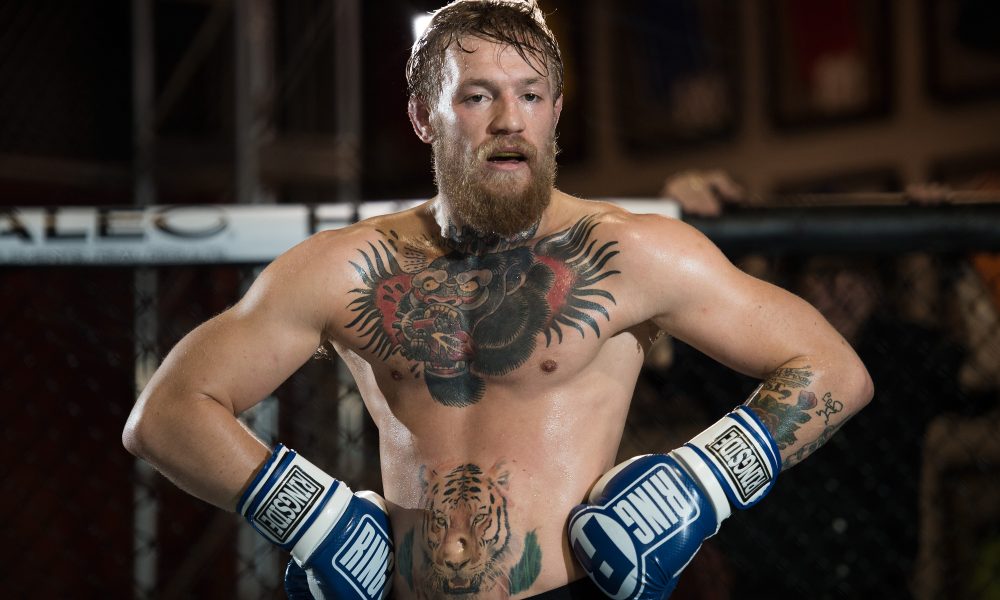 Conor McGregor has not featured in a boxing match ever since getting stopped by Floyd Mayweather in 'The Money Fight.' He has constantly hinted at a return bout against the boxing legend, but nothing has materialized. Hence, the question remains. Will Conor McGregor will ever return to face Floyd Mayweather in a boxing match?
 Now, with 'Notorious' retired from the UFC and pursuing other interests, fans are wondering whether a boxing return is on the cards.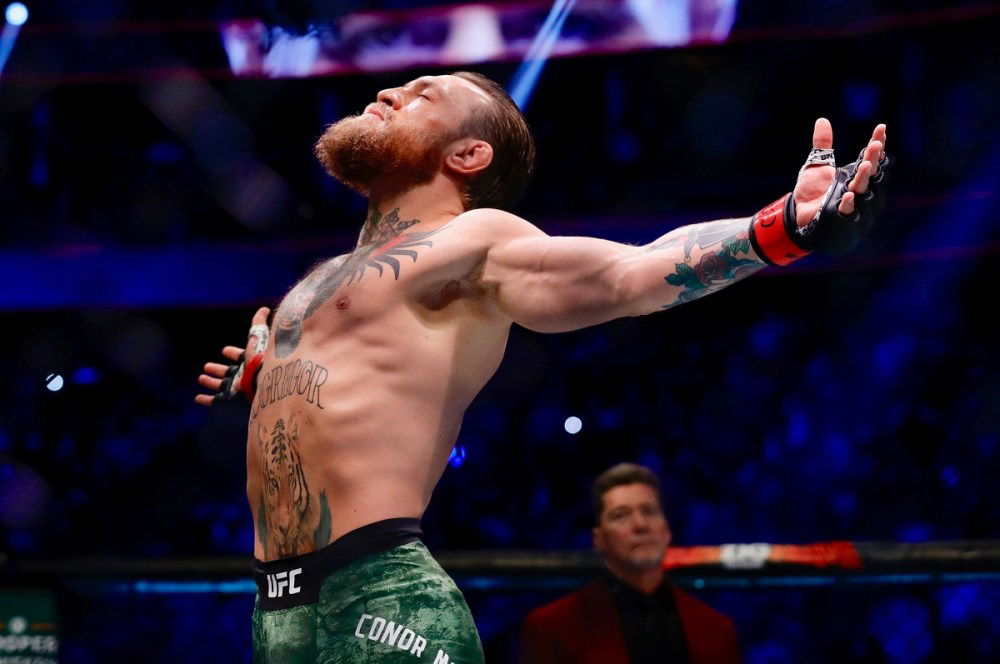 Given the Irishman's time in mixed martial arts, it is not a secret that he struggles on the ground. While he isn't a mug and makes it tough for grapplers, it is a place he can get dominated, as seen at UFC 229.
Opponents have learned of his weakness, and there are very few who do not walk into the UFC without a strong Jiu-Jitsu background. This could be problematic for McGregor and damage his UFC legacy. 
However, his striking is second to none, and he is an expert with his fists. This could mean that he could take up boxing and thrive.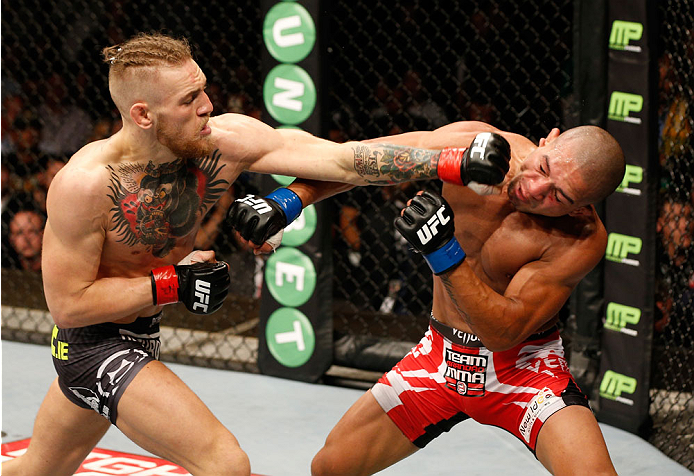 In boxing, there are two options that McGregor could fight. One option includes Philippine legend Manny Pacquiao, who is managed by the same company. McGregor teased this fight last month.
Read: "Tinatanggap Ko"- Conor McGregor Drops Massive Boxing Match Hint
However, given that he is green as a boxer, the Irishman could struggle, as 'Pacman' is an attacking pugilist who will come out all guns blazing.
This leaves just another option in what would be a massive rematch against Floyd Mayweather. 
Why retirements can't be taken seriously in combat sports 
McGregor's retirement announcement includes "all fighting", but anything is possible in the world of combat sports. Just recently, Mike Tyson announced his return to fight, as did Roy Jones Jr.
Also, 'Notorious' is no stranger to returns himself, having made two comebacks in the UFC. The first comeback saw him become the third UFC fighter to hold multiple titles.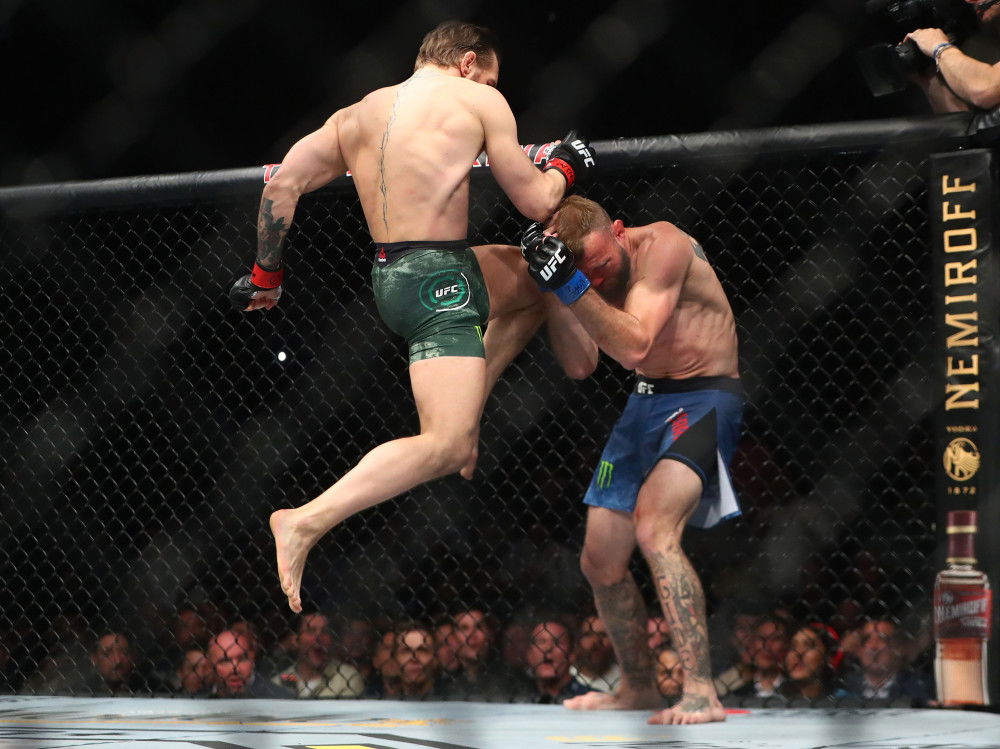 On his second comeback, he unleashed shoulder barges and finished promotional veteran Donald Cerrone.  
Floyd Mayweather retired following his 49th professional win against Andre Berto in 2017. However, he made a comeback to break the 49-0 tie shared with Rocky Marciano. This comeback bout was against Conor McGregor, where he claimed his first finish in six years to go 50-0.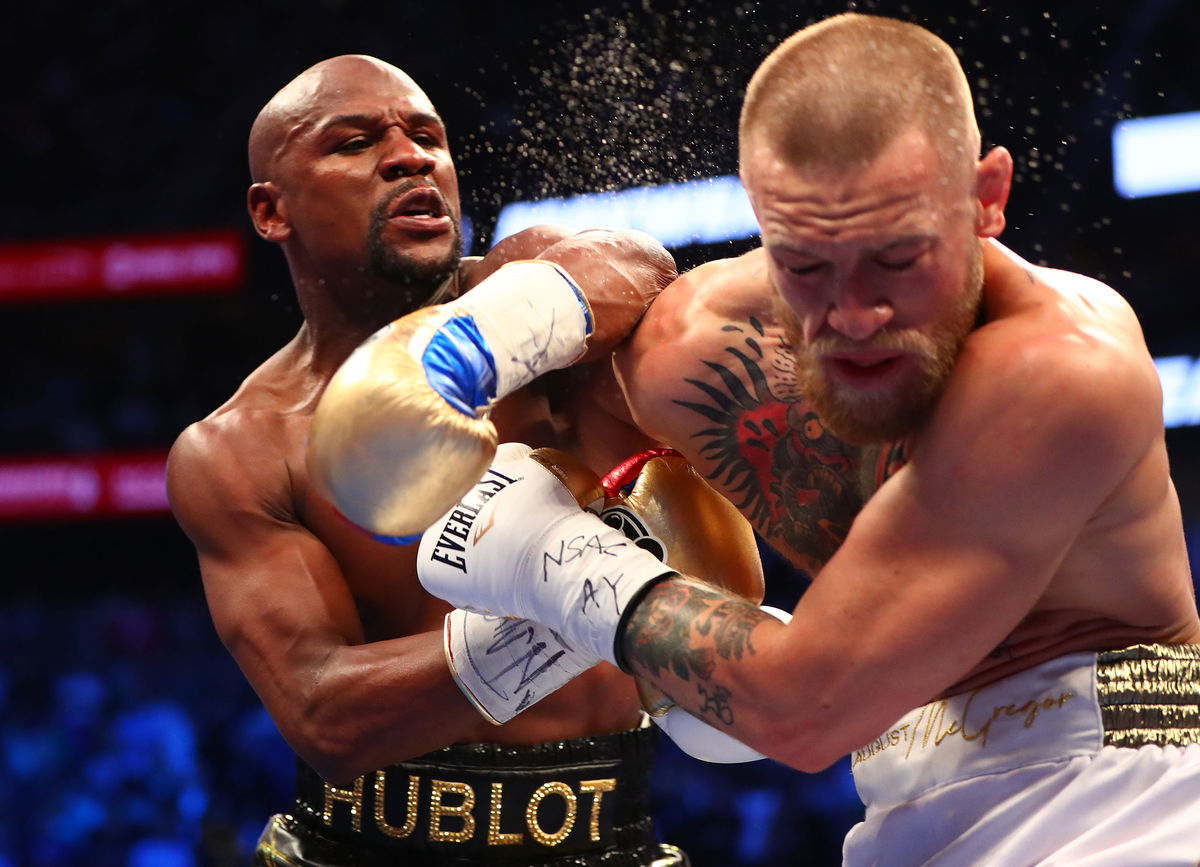 'Money' continues to train to this day and his boxing style isn't explosive. It features a lot of discipline and gets to where neutrals complain about him being boring as he constantly protects his face. He could still enter the squared circle and put on a defensive masterclass. 
Meanwhile, 'Notorious' is in his early thirties and will want to right the wrong in his boxing career. 
This has been a pattern with him throughout, as he has always looked to avenge his defeats. He made a swift come back after submitting to Nate Diaz in 2016. 
Moreover, he has been wanting a rematch against Khabib Nurmagomedov too. However, 'The Eagle' and his team want McGregor to be active for the said match to take place.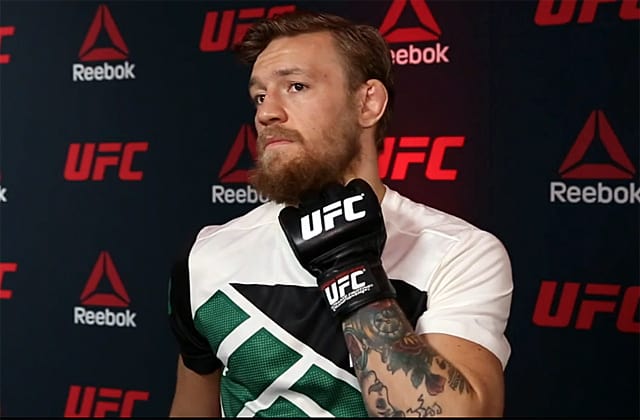 Activity will not prove to be a roadblock to the second Floyd Mayweather fight. This is because the duo will not fight for an official championship, which has other boxers waiting in line for a title shot. In 2017, they competed for a custom 'Money Belt.'
Both Conor McGregor and Floyd Mayweather want the fight
Earlier this year, Mike Tyson praised Conor McGregor for his show in 'The Money Fight.' Here, 'Notorious' was enthused by 'Iron's' comments and said he would beat Mayweather should they ever clash again.
Given that he has experienced a boxing match and fought beyond the standard 25-minute time limit of a UFC fight, he will know how to condition himself for a longer match.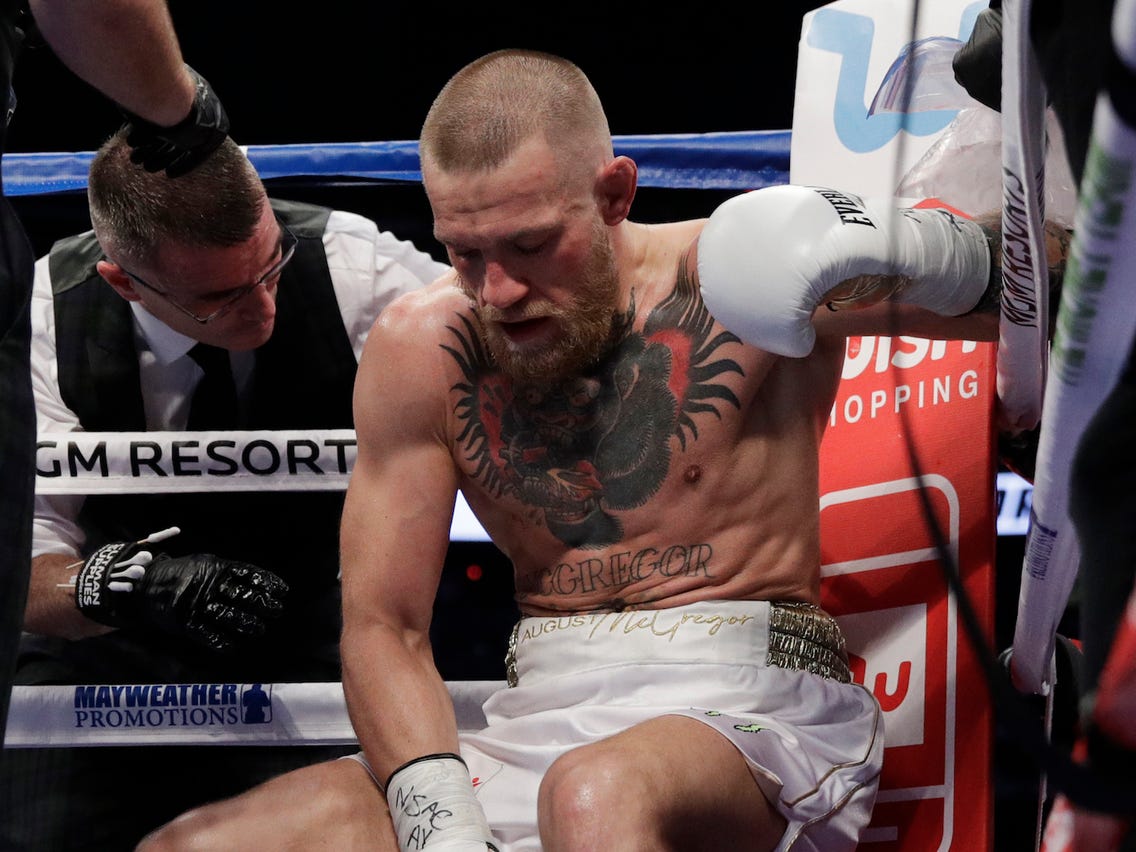 Despite going down, McGregor comments on how he landed more punches over the ten rounds. He ended the declaration by saying he is "excited for part 2."
Read: "I Still Outlanded Him"- Conor McGregor Calls out Floyd Mayweather for 'Part 2'
'Money' noticed these comments and must have thought about going 2-0 to silence the Irishman. He responded to 'Notorious' sudden retirement post-UFC 250 and touched on the comments made earlier. 
Arguments about McGregor not needing the fight as he has already earned a lot of money too can be put to rest. This is because despite earning millions, athletes go on returning. McGregor himself returned for a fight purse in the range of $3 million despite raking in a nine-figure sum in 2017.
Read: "Waiting to Punish You Again"- Floyd Mayweather Sends Conor McGregor a Message to Come Out of Retirement
Hence McGregor returning to fight Mayweather may make sense, as it is all there for him. He wants the fight, his opponent wants it too. There is good money on the table. Time away from the game can re-ignite his hunger, and he has gotten something to prove.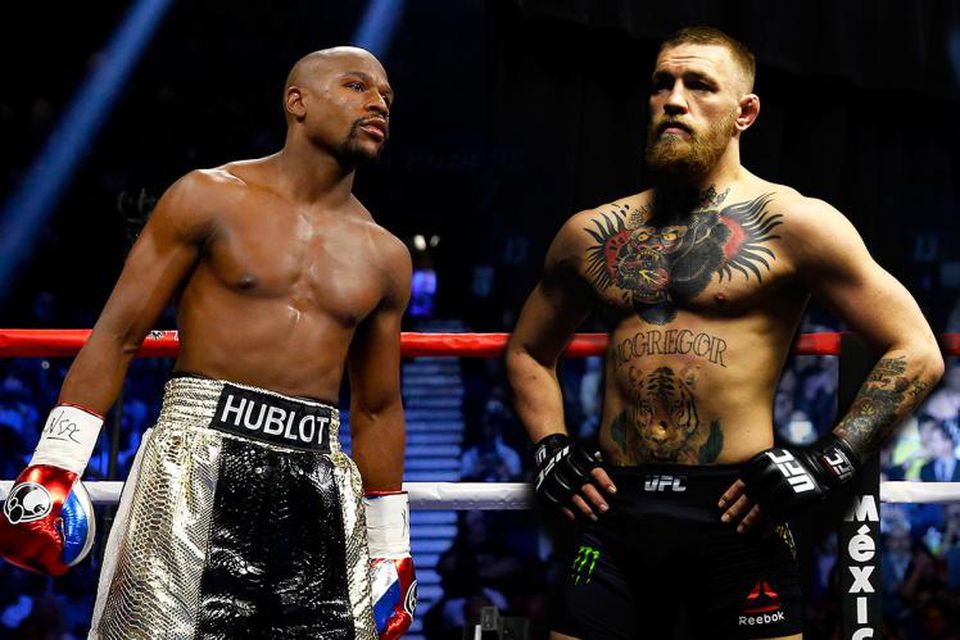 'Notorious' will always be a big draw because of his personality and ability to sell fights. However, the chances of Mayweather returning grow slimmer with each passing day, as he is approaching the wrong side of his 40s. He may put on a virtuoso performance, but would be a step slower. 
However, if 'Notorious' returns for this fight, it will have to be sooner rather than later. Do you see the second edition of this fight happening soon?
Continue the conversation on the app, join other MMA fans on MMA Fans App