"With Conor McGregor, It Was Smart on My Behalf"- Floyd Mayweather on a Potential Rematch
Published 05/09/2020, 3:19 PM EDT
By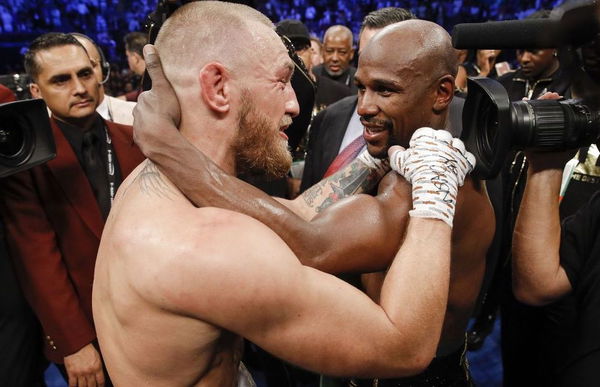 The fight game as a lifestyle is so alluring that it holds the power to bring fighters out of retirement to fight. There may be many reasons to make a comeback, from money all the way to respect. Fighters have seen it all. However, for Floyd Mayweather, a comeback is not an option, under normal circumstances at least.
ADVERTISEMENT
Article continues below this ad
Mayweather is popularly known as 'Money' and rightly so. Only the right amount of money can draw Mayweather out of retirement and back into the ring.
Mayweather was constantly flirting with the idea of making a comeback for the past two years. He confirmed the same, late last year. However, Money shelved the idea following the untimely demise of his uncle, Roger Mayweather.
ADVERTISEMENT
Article continues below this ad
Nonetheless, a video of the undefeated boxing training sparked rumors of his return. However, Money promptly laid those rumors to rest by reiterating that he has retired.
Unsurprisingly, content with his undefeated record, Mayweather claims that the only way he makes a return to the ring is if it is for a low-risk, 'entertainment' bout.
"I'm older and a lot wiser. Meaning, I don't want to end up like my uncle and end up like a lot of fighters when you don't know when to hang it up. When you're fighting for everybody else instead of fighting for yourself. Even with Conor McGregor, it was smart of my behalf and smart on his behalf," says Mayweather.
Mayweather proclaims that taking on boxers is out of the question for him. However, he may consider making a return to the ring to take on Conor McGregor, purely for business.
ADVERTISEMENT
Article continues below this ad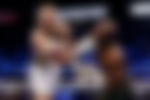 "Even if we did again, it's entertainment and it's business. Once again I'll tell you, I'm not boxing no boxers, at all. None. I enjoy being retired. If I see an opportunity where I can entertain and have a little fun and make $600m, why not?" says Mayweather when asked about a potential return to boxing.
Mayweather's fight with the Irishman came with a heavy purse for both the fighters. It also went on to become one of the most-watched sporting events in history.
ADVERTISEMENT
Article continues below this ad
Floyd Mayweather has expressed interest in taking on The Notorious One yet again, posting a fan-made poster of the rematch. And McGregor is not all. He has shown interest in taking on Khabib Nurmagomedov. Khabib has expressed his desire to take on Mayweather on multiple occasions.
Who would you like to see Mayweather fight?