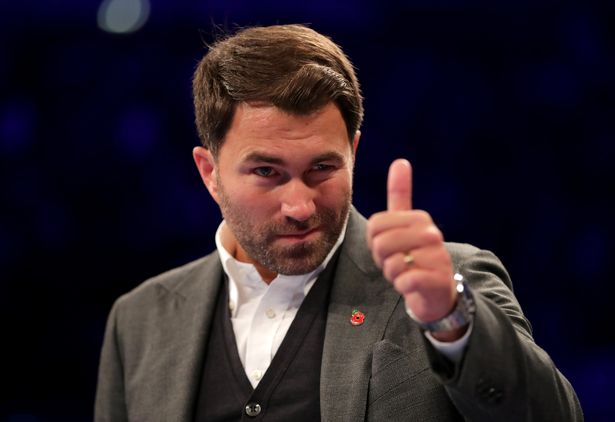 The UFC and Dana White recently managed to pull off a series of events amid the Coronavirus pandemic. In addition, the German soccer league, Bundesliga, has made a comeback as well, having hosted almost 10 matches in empty arenas already. This has directly or indirectly put pressure on other sporting institutions to make a comeback as well. And it seems like this pressure has forced Eddie Hearn to come up with a rather unique solution.
The Matchroom Boxing promoter recently confirmed that his organization has hard plans of staging events soon enough. The location? Their headquarters' backyard.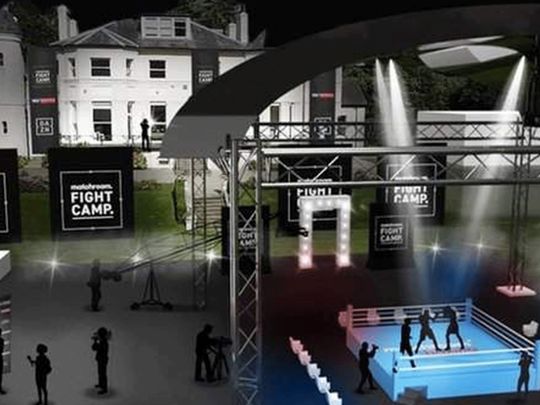 They are hoping to kick into gear as soon as they receive the go-ahead from the bureaucracy. Matchroom has been looking for a date sometime early in July.
According to Eddie Hearn, the plan has been in the works for several weeks now. 'Fight Camp', as they are calling it, will take place behind the colossal mansion that houses Matchroom Boxing's offices.
"We talked about doing boxing in studios and there's a lot of people doing it. I just feel like when you are talking about a gladiatorial sport, like boxing, you need to create that moment, that energy. Not just for the viewer at home but the fighter as well," Hearn told Talksport.
A personalized version of 'Fight Island' for Eddie Hearn?
The Coronavirus epidemic has wreaked havoc across all walks of life, disrupting normal life as we know it. And for people like Dana White, it is nothing more than a speedbump, considering the kind of solutions they have put forth.
'Fight Island' is an exotic location that the UFC President claims to have arranged for, in order to host a series of UFC events. The idea for the same came about when White was looking for a location for UFC 249 ahead of April 18.
"Our project restart is about staging live boxing from the garden there with a canopy. You've heard of Madison Square Garden and this is the new garden," claims Hearn.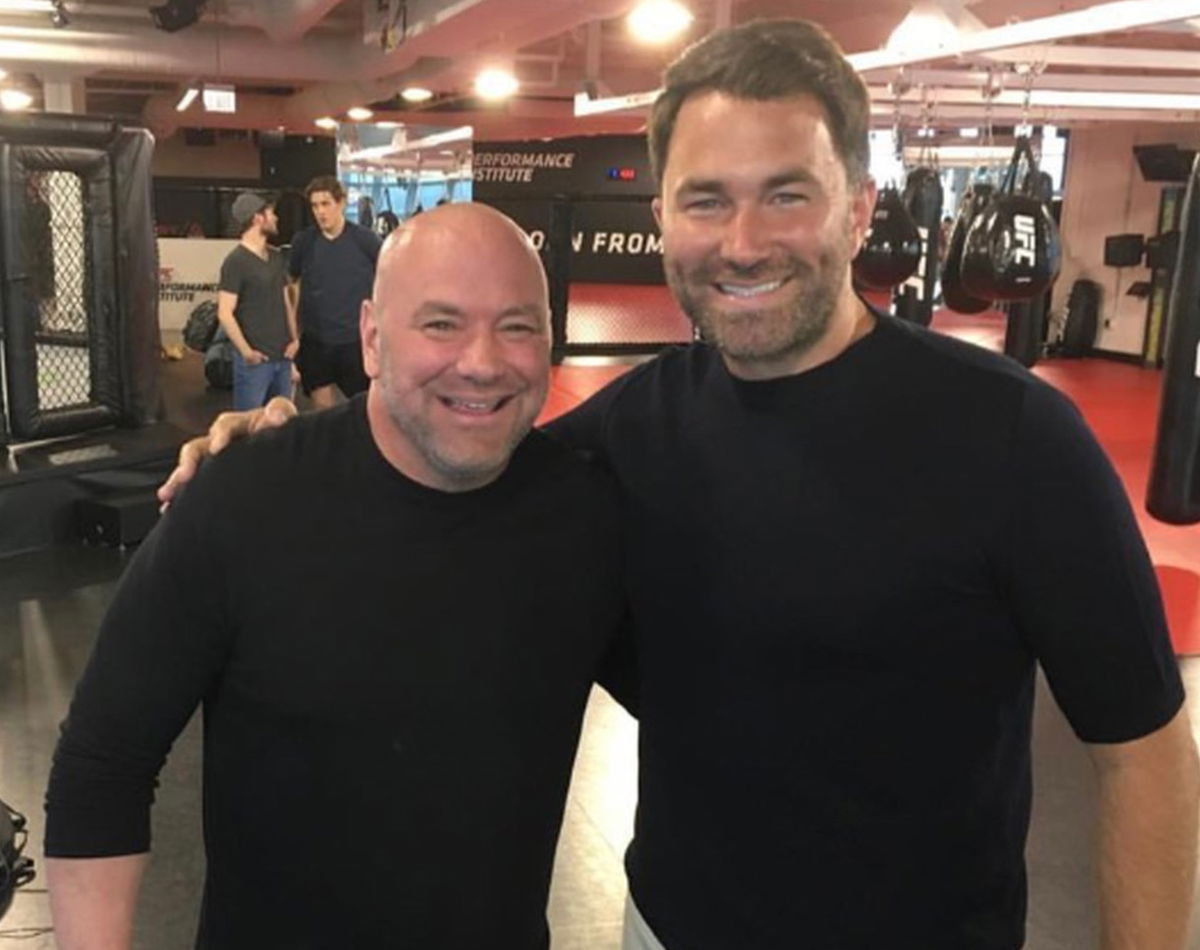 It seems like Hearn has taken inspiration from his MMA counterpart and come up with a unique idea of his own.
"You have to be compelling and innovative and come up with ideas, like the Matchroom fight camp, where broadcasters are going to say 'wow we love that'. It's going to be difficult and there are going to be a lot of sports we see disappear off the commercial radar over the next few months," said Hearn.
How the event is looking to go down
Hearn says that the Matchroom HQ in Brentwood has been in his family for ages. His father initially acquired the property after moving from Dagenham, having earned enough for the same.
The promotion is looking to take over a hotel that puts up somewhere down the street from the mansion. Fighters, their cornermen, the media teams, and the organizational team will be turning up at the venue a couple of days before the actual event takes place. The promotion will be testing everyone participating in the event.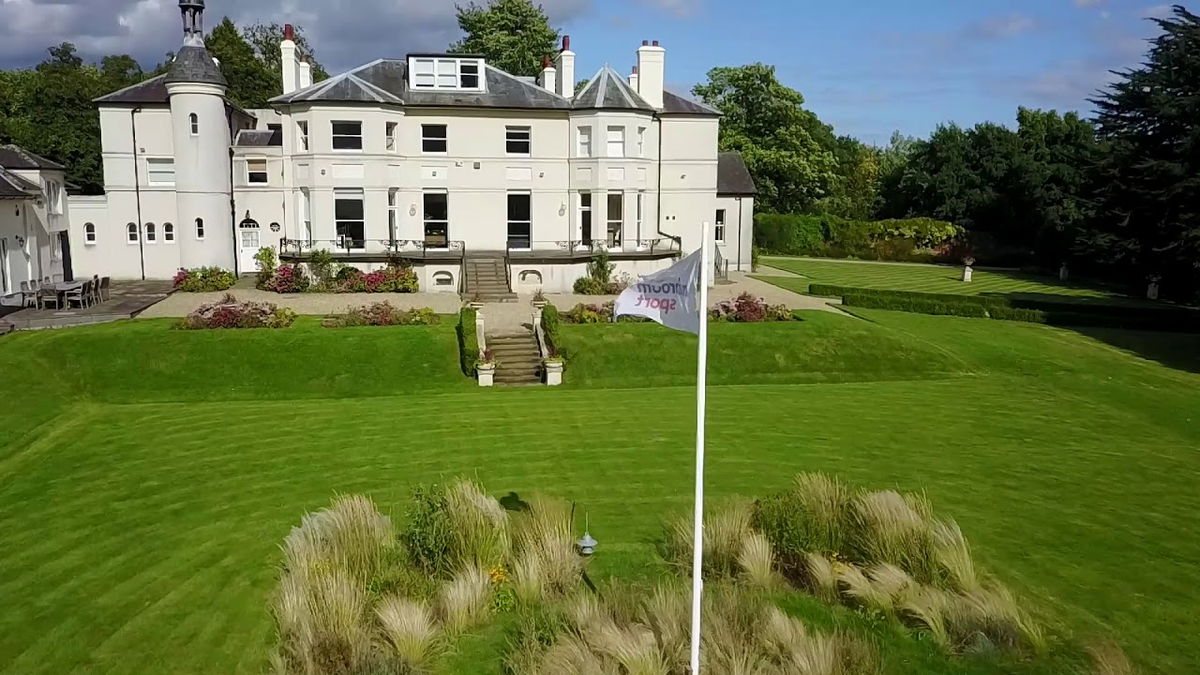 The promotion expects everyone to quarantine in their respective rooms until their test results come up. Hearn assures fans that the organization will be creating a sterile environment. To avoid exposure to the virus, the promotion will not allow anyone to interact with outsiders once they are inside.
Do you think this event can take place without any hiccups?
Continue the conversation on Telegram, join other MMA fans on MMA Fans Group