Keith Thurman Compares YouTube Boxers to Conor McGregor and The Ultimate Warrior
Published 03/07/2021, 2:00 PM EST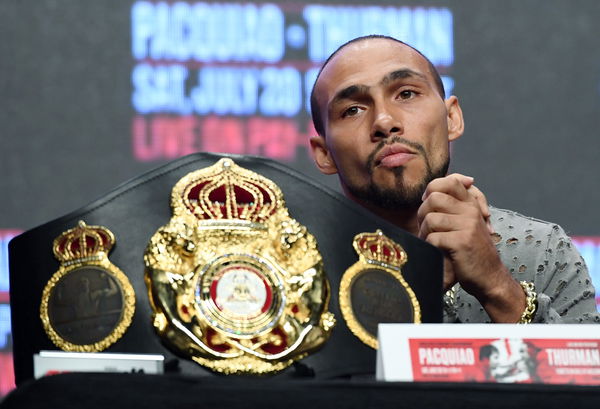 ---
---
Former welterweight champion, Keith Thurman, has made a bold claim about YouTube boxers and their role in the sport. The outspoken American has gone to the extent of comparing them to Conor McGregor and The Ultimate Warrior.
ADVERTISEMENT
Article continues below this ad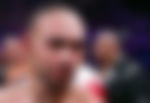 YouTube boxing has become one of the sport's controversial talking points over the last few months. The concept of an internet sensation facing a professional boxer has now become a reality. Although they have drawn immense criticism, former champion Thurman has made an interesting comment.
ADVERTISEMENT
Article continues below this ad
The American welterweight spoke to World Boxing News and addressed the issue. He said, "It reminds me of Conor McGregor or wrestling. It reminds me of the ultimate warrior – snapping into a Slim Jim!"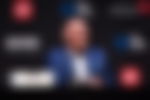 With this comment, 'One Time' has put the likes of Jake Paul and Logan Paul in the same bracket as Conor McGregor and The Ultimate Fighter. However, he may draw a backlash of his own with bold claims like this. Fans will point out that McGregor and The Ultimate fighter had accomplished a lot before they adopted similar methods.
READ: OPINION: Floyd Mayweather vs Logan Paul and Ben Askren vs Jake Paul Is Not Helping Boxing

Keith Thurman explains his comments
The former world champion made sure he explained his take on the controversial subject in the sport. He pointed to their behavior out of the ring to show why he thinks there is a similarity.
"Anyone stirring up controversy, and right now, there is not a lot of entertainment, and they are doing something different. A lot of people are backing it that enjoy it." 
This statement holds true as the excitement and drama in the sport have skyrocketed since Jake Paul beat Nate Robinson.
ADVERTISEMENT
Article continues below this ad
However, the former champion is doubtful of their ability in the ring. He said the actual test would be when they have to put themselves in a tough fight. 
Thurman is right in saying that their trash talk is creating more excitement. A year ago, no one would have predicted Logan Paul to take on Floyd Mayweather in a boxing match. However, whether it is to see them fall or to back them, fans will always tune into their fights.
What do you make of these comments from Keith Thurman? Do you think the former champion is right about YouTube boxers?
ADVERTISEMENT
Article continues below this ad