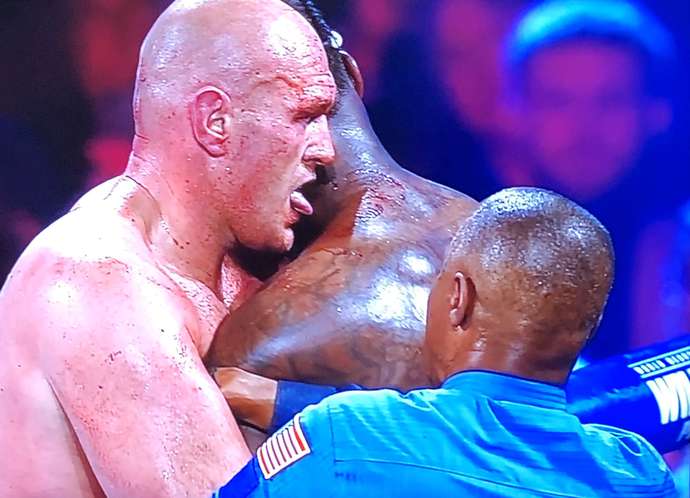 Tyson Fury dethroned Deontay Wilder to become the new WBC heavyweight champion of the world. He dominated the majority of the fight by outboxing Wilder. Fury put a stop to Wilder's title reign in the seventh round.
Both fighters weighed in heavier than their last fight. The extra weight did help Fury generate more power in his punches. For Wilder, the added weight did not seem to help him at all. Tyson Fury was able to avoid most of the heavy shots by Wilder while landing his own.
Fury had Wilder hurt multiple times in the fight. The first time he dropped him, Wilder's ear started bleeding. After that, Wilder was on survival mode. Every time Fury would land something heavy, Wilder would clinch up.
Tyson Fury unleashes the Gypsy King
It was during one of these clinches we got to see the "The Gypsy King" come out of Tyson Fury. Check out the picture below in which Fury is seen licking the blood off Deontay Wilder.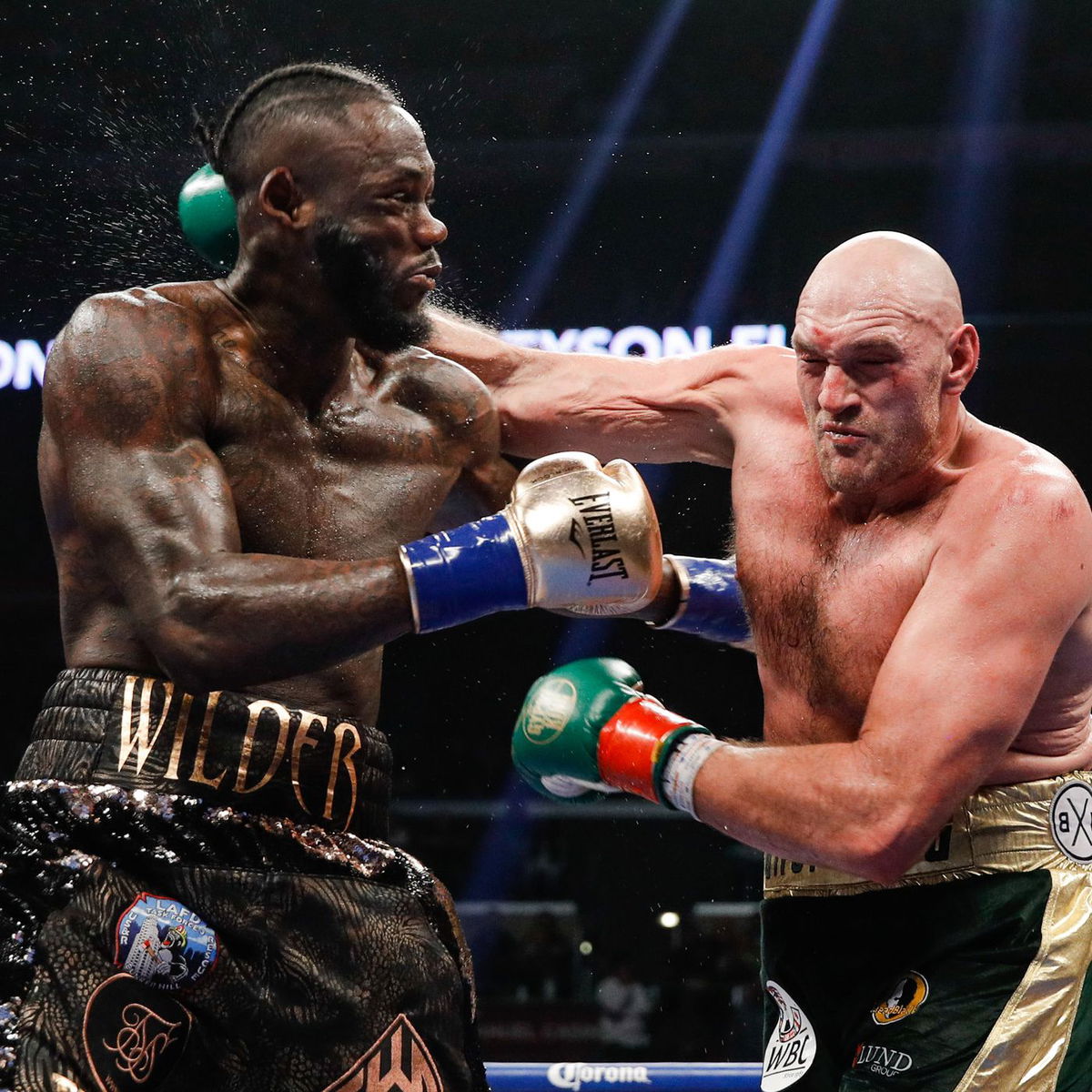 Fury would go on to dominate the fight. Wilder tried to get back in control but was unable to do so. Towards the end, Fury landed multiple left hooks which backed Wilder to the corner. Fury continued to rain down punches on a disoriented Wilder. The referee had no option but to save Wilder from the wrath of Fury.
Tyson Fury gets a couple licks in. pic.twitter.com/pb8gBbsYaZ

— Scott Brown 🤖 (@BrownieScott) February 23, 2020
Post-fight Fury announced, "The king has returned to the top of the throne," Fury announced after the contest."
"I want to shout out Deontay Wilder, he showed the heart of a champion. He got up and battled onto round seven. He is a warrior, he will be back and be champion again."
Although Wilder has a rematch clause, it does not look like he will push for a trilogy any time soon.
Read: Tyson Fury Dismantles Deontay Wilder With a 7 round TKO finish