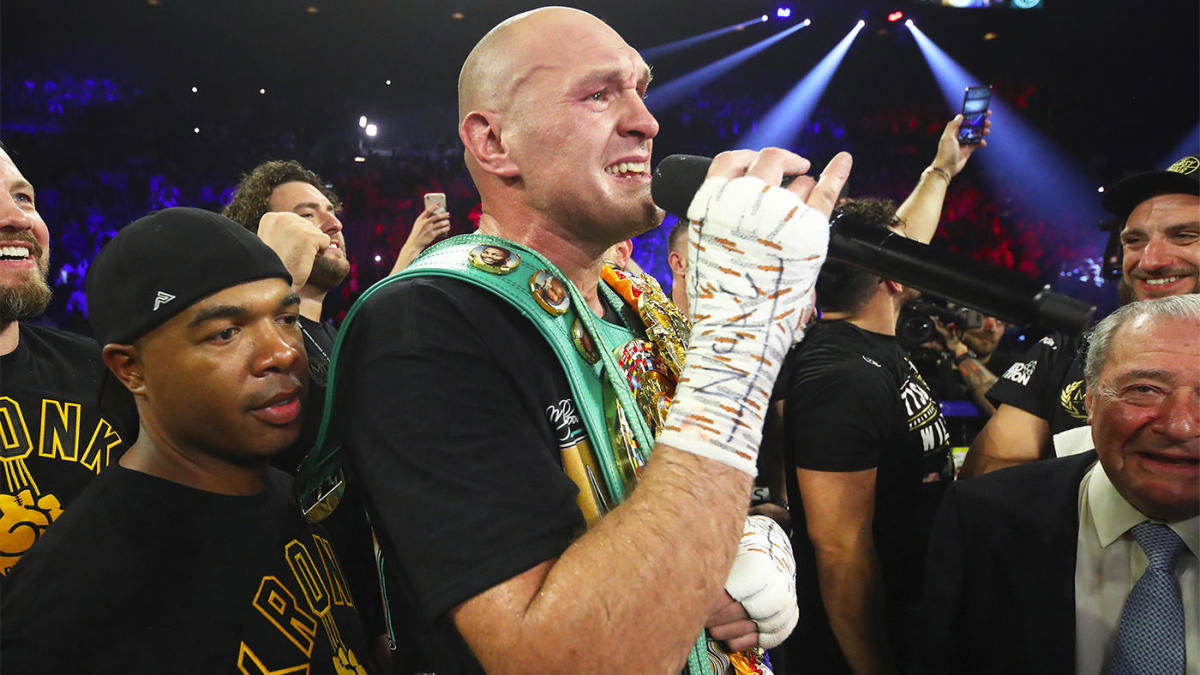 "Come for the victory, stay for the karaoke''. This seemed to be the mood coming out out of Tysons Fury's camp after his authoritative win over Deontay Wilder. Singing his rendition of "American pie", Tyson Fury had the whole crowd singing along with him, and it marked the return of the gypsy king to the very top of the division.
Tyson stole the show with his domineering performance, adding to his stardom. His post-fight interviews have always a joy to watch and it was no different this time. For a person who had endured 7 rounds with one of the most fearsome punchers in the sport, he put in a surprisingly good vocal performance. It was truly a sight to behold when the whole team joined him in his song, marking a great victory and performance by the gypsy king.
Even Bob Arum could not resist but join Tyson Fury
Shortly before his rendition, Fury paid tributes to Deontay Wilder, labeling him as a warrior and champion and highlighting his class. Fury's charisma and confidence are what makes him a true superstar. Perhaps the funniest moment of the night was when he placed the microphone in front of Bob Arum before serenading his wife Paris Fury. This just goes to show that there is more than one memorable moment when Fury steps into the spotlight.
Fury executed his game plan to near perfection, knocking down wilder a couple of times before his team threw in the towel, ending the fight in round number 7. The gypsy king ''came', ''sang'' and ''conquered'', adding yet another title to his long list of achievements.
With this emphatic victory over Wilder, Fury has become the only fighter in boxing history to win all the major titles, securing his place as the best fighter of this generation. But some fans might not attest to that notion.
Some fans will want to see Tyson Fury vs Anthony Joshua before concluding who the greatest heavyweight boxer of this generation is. Well, we will likely see that clash this year.