Death of 'Combat Sports Icon' Who 'Basically Invented MMA With Muhammad Ali' Saddens Fans
Published 10/01/2022, 11:21 AM EDT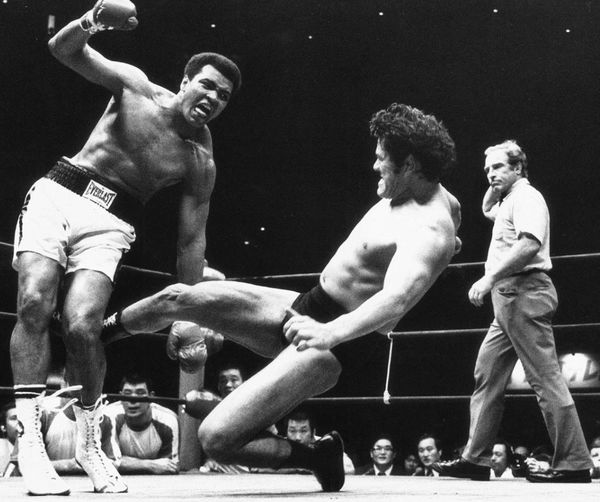 Former Japanese professional wrestler and national icon Antonio Inoki recently passed away at the age of 79. Inoki's most famous moment came after he competed with boxing legend Muhammad Ali in a mixed martial arts match in 1976. Moreover, he was one of the pioneers in Mixed Martial Arts helping the sport go mainstream.
ADVERTISEMENT
Article continues below this ad
Inoki was also the first in his sport to venture into politics. He made more than 30 trips to North Korea during his time as a politician in hopes of forging peace and friendship. It was reported that Inoki passed away at the age of 79 after battling a rare disease called amyloidosis.
ADVERTISEMENT
Article continues below this ad
The news was deeply saddening to fans of all combat sports as they came together to mourn the loss of a legend.
Fans mourn the death of Antonio Inoki
One fan stated that the legendary wrestling promotion New Japan Pro Wrestling wouldn't have existed without Inoki. He also added that MMA became successful in Japan due to his involvement.
I think without Inoki and the formation of NJPW, it wouldn't have brought about the rise of the concept of MMA in Japan which eventually led to the formation of Pancrase (started by Masakatsu Funaki and Inoki protege Minoru Suzuki), which pioneered the sport of professional MMA.

— Otaku Anwar (@OtakuAnwar) October 1, 2022
Another fan expressed his sadness, claiming that after Inoki and Ali's death, Ric Flair is the only legend alive.
He's gone , Ali is gone , Ric Flair is all we have left

— Arizona Ice T (@_99cent) October 1, 2022
One fan even wanted a documentary made showcasing the life and career of Inoki.
Someone needs to do a documentary on this legend. Amazing life.

— CK14 (@palazzo214) October 1, 2022
Moreover, one fan recalled his iconic fight against Muhammad Ali and praised him for his accomplishments.
One fan called him a true icon in the sport.
Another fan referred to him as a 'trailblazer' in sports.
Lastly, one fan stated that without his fight with Ali MMA as a sport wouldn't have existed. He also added that he was also responsible for creating the largest wrestling promotion in Japan.
It seems crazy to say, but without his fight with Muhammad Ali, Mixed Martial Arts as we know it might not exist or be nearly as popular.

Also the founder of one of the biggest Japanese westling promotions in history.

A very influential figure.

— Lucas (@LuScorpio68) October 1, 2022
Inoki was truly an icon in combat sports and will forever be remembered among the community. Without his contribution to MMA and wrestling, they would never have reached the status of popular mainstream sports.
A look into the life of Antonio Inoki
Inoki was born in 1943 in Yokohama, just outside Tokyo. He then moved to Brazil with his family at the age of 13 and worked at a coffee plantation. Inoki debuted as a professional wrestler at 17 while on a wrestling tour in Brazil, where he captured the attention of Rikidozan, known as the father of Japanese pro wrestling.
ADVERTISEMENT
Article continues below this ad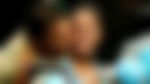 Following this, he made his pro wrestling debut in 1960 and would go on to become the founder of New Japan Pro-wrestling. He reached global fame after facing Ali at Tokyo's Budokan Hall.
What was your reaction to Inoki's tragic death? Let us know in the comments.
ADVERTISEMENT
Article continues below this ad
Watch This Story – Deontay Wilder, Anthony Joshua Trilogy & Other Potential Opponents for Andy Ruiz Jr. Following Magnificent Victory Over Luiz Ortiz