Brad Keselowski Finds Common Ground With Elon Musk in a Hysterical Social Media Message
Published 06/18/2022, 12:29 PM EDT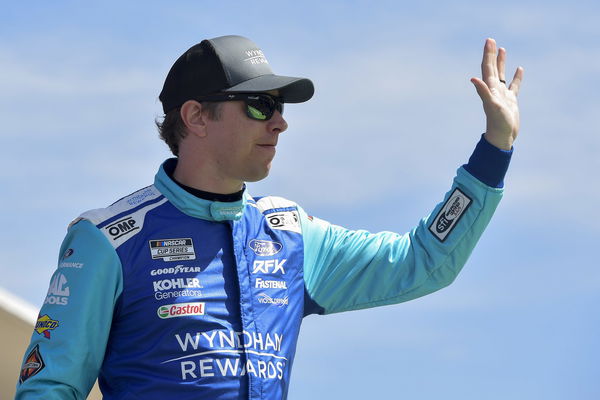 If you're ever wondering just how it feels to feel relatable to the world's richest man, Elon Musk, ask Brad Keselowski. And no, the Roush Fenway Keselowski Racing driver hasn't made a wild entry to the top tier of the Forbes list.
ADVERTISEMENT
Article continues below this ad
Rather, the NASCAR driver's relatability with the Tesla CEO stems from the takes about a scene from a movie.
Musk had recently tweeted about Idiocracy, a 2007 flick that led him to wonder how similar the opening scene of that movie is to the discussions he has with his friends.
ADVERTISEMENT
Article continues below this ad
"Watch the opening scene of Idiocracy. When I ask my friends why they're not yet having kids (very few are), it sounds exactly like the movie," Musk tweeted, to which Keselowski replied, "Just bad this same conversation with friends last week."
Watch This Story: NASCAR Journalist Reveals the Real Story Behind Mysterious 'Explosion' at the Charlotte Motor Speedway
Nostalgia-stricken Brad Keselowski isn't pleased with the NASCAR weekend schedules
After the horrid qualifying session of the NASCAR Cup Series race at WWT Gateway in which he qualified 30th, Brad Keselowski expressed his displeasure with the tight weekend schedules leading up to the race.
"I miss the days of having practice and qualifying like we used to," he said.
ADVERTISEMENT
Article continues below this ad
After that, the driver-owner shed some light on the financial side of things when it comes to preparing for a race weekend in a simulator and engineering.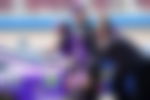 "I think we probably saved a million or two in travel and spent it all back in simulation and engineering to try to unload at the racetrack and not blow out tires and still be fast, and arguably that's not working for anybody," Keselowski said.
ADVERTISEMENT
Article continues below this ad
"It's definitely time for a deep dive and look at the weekend schedules and the practice and qualifying formats."