Brazil boss accused in FIFA scandal returns to work
Published 01/06/2016, 11:24 AM EST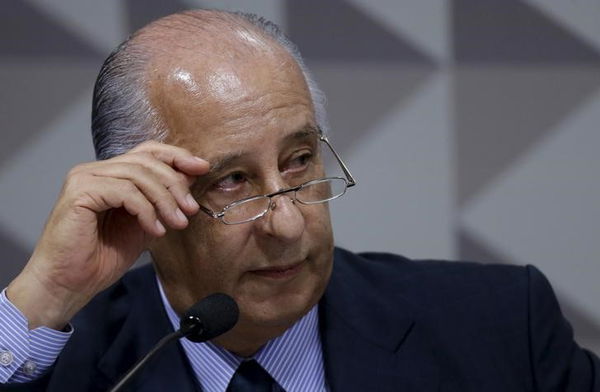 RIO DE JANEIRO (Reuters) – Brazilian Football Confederation (CBF) head Marco Polo Del Nero returned to work on Wednesday after completing a 45-day leave of absence taken to fight charges he is involved in soccer's wide-ranging corruption scandal, the organisation said.
ADVERTISEMENT
Article continues below this ad
Del Nero was charged by U.S. prosecutors on Dec. 3 with participating in schemes designed to solicit and receive millions of dollars in bribes and kickbacks to sell media and marketing rights for soccer tournaments and matches.
He denied the allegations but took a leave of absence to defend himself, giving evidence to a Congressional enquiry in Brazil but otherwise keeping a low profile.
ADVERTISEMENT
Article continues below this ad
His replacement during that period, Marcus Antonio Vicente, stood down on Tuesday and said his job was done.
"I have completed my mission as interim head of the CBF," he said in a video posted on the CBF's website on Tuesday night. "It was agreed with Marco Polo Del Nero that I would stay until Jan. 5."
In a short statement, the CBF added: "With Vicente standing down, the president of the CBF Marco Polo Del Nero will resume his activities."
Del Nero took over in April 2015 from Jose Maria Marin.
ADVERTISEMENT
Article continues below this ad
Marin was arrested on similar charges in May and is awaiting trial in New York. His predecessor, Ricardo Teixeira, was named alongside Del Nero in the latest indictment in December.
They are just some of the 41 people and entities charged in a scandal that has decimated FIFA's leadership, particularly in the Americas.
People from all 10 members of the South American Football Confederation have been indicted and the last three presidents of the Confederation of North, Central America and Caribbean Association Football region have also been accused.
ADVERTISEMENT
Article continues below this ad
FIFA president Sepp Blatter was banned for eight years last month for ethics violations, as was his one-time ally, UEFA president Michel Platini.
(Reporting by Pedro Fonseca, Writing by Andrew Downiem, editing by Alan Baldwin)