Brazil football chief Del Nero to go on leave again
Published 01/08/2016, 12:48 AM EST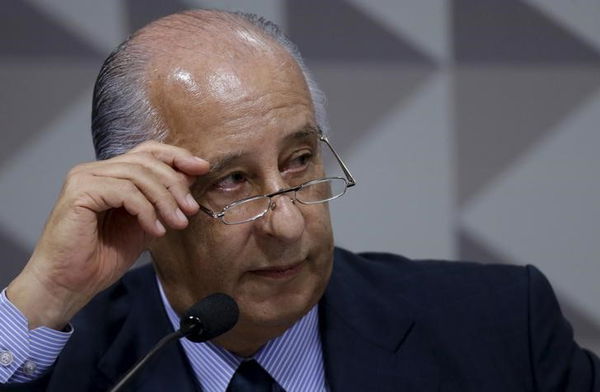 RIO DE JANEIRO (Reuters) – Brazilian football boss Marco Polo Del Nero, one of 16 soccer officials indicted by U.S. prosecutors last month, is to go on leave again from Friday for up to 150 days, his organization, CBF, said on Thursday.
ADVERTISEMENT
Article continues below this ad
Del Nero returned to work on Wednesday after completing a 45-day leave of absence taken to fight charges against him in football's corruption scandal.
The CBF said in a statement that Del Nero "for personal reasons, would take leave, voluntarily, from January 8 from his position as president of this confederation for a period of up to 150 days."
ADVERTISEMENT
Article continues below this ad
Del Nero named CBF Vice-President Antonio Carlos Nunes da Lima as interim president in the statement posted on the CBF website (www.cbf.com.br).
"The year 2016 has big challenges for us in the sporting arena and in the area of management," Nunes said.
He said the top sporting challenges were the 2018 World Cup qualifiers and the men's and women's Olympic soccer tournament that Brazil will host at the Rio Games in August.
Nunes also said the CBF would accelerate its efforts "on the path to modernization, transparency and corporative ethics" in the Brazilian game.
Del Nero was charged by U.S. prosecutors on Dec. 3 with participating in schemes designed to solicit and receive millions of dollars in bribes and kickbacks to sell media and marketing rights for football tournaments and matches.
ADVERTISEMENT
Article continues below this ad
He denied the allegations but took a leave of absence to defend himself, giving evidence to a congressional inquiry in Brazil but otherwise keeping a low profile.
Del Nero took charge in April 2015, succeeding Jose Maria Marin, who was arrested on similar charges in May and is awaiting trial in New York.
They are among the 41 people and entities charged in a scandal that has decimated FIFA's leadership, particularly in the Americas.
ADVERTISEMENT
Article continues below this ad
People from all 10 member nations of the South American Football Confederation have been indicted and the last three presidents of the Confederation of North, Central America and Caribbean Association Football region have also been accused.
(Reporting by Pedro Fonseca; Writing by Brian Homewood, Rex Gowar and Andrew Downie; Editing by Peter Cooney)