BREAKING: Nicolas Jarry Banned for Eleven Months
Published 04/20/2020, 1:07 PM EDT

Follow Us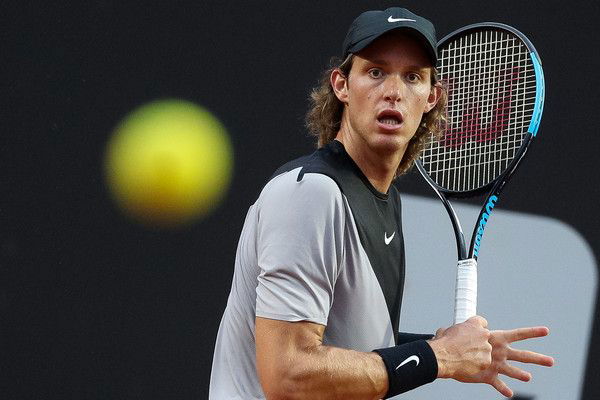 Nicolas Jarry, the Chilean tennis player, stumbled into some serious trouble last year. He was representing Chile in the Davis Cup Finals in Madrid back in November of 2019 when he tested positive for a couple of banned substances. Subsequently, a trial ensued as Jarry sought to prove his innocence in the matter. Today, the World Anti-Doping Agency announced its final decision on the matter.
ADVERTISEMENT
Article continues below this ad
WADA Announce Decision
WADA charged Jarry with an Anti-Doping Rule Violation on January 4. According to their official report, Jarry's urine sample "was found to contain metabolites of SARM LGD-4033 (ligandrol) and stanozolol." 
ADVERTISEMENT
Article continues below this ad
The Tennis Anti-Doping Programme has listed both substances under the prohibited list. This resulted in Jarry's suspension starting on January 14.
You can read the full statement here.
However, to Nicolas Jarry's relief, the International Tennis Federation accepted his explanation as to how the substances entered his system. This was significant since it meant he bore "No Significant Fault or Negligence for his violation." Had the ITF not accepted his explanation, he would probably have faced a very severe sentencing.
Now, however, his 11-month suspension will be back-dated and be counted from December 16, 2019. The Chilean's suspension will end on November 15, 2020. Moreover, all of his ranking points and prize money won during the Davis Cup are disqualified.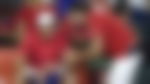 Nicolas Jarry Releases Statement
The 11-month suspension period is heartbreaking, as it would be for any professional, but, it is significantly less stringent than it would have been otherwise.
Nicolas Jarry has accepted WADA's decision and even released a statement of his own. Check out his tweet below.
ADVERTISEMENT
Article continues below this ad
Jarry thanked his family, friends, and girlfriend for sticking by him through this trying time. He also thanked his coach Dante Bottini along with his team and sponsors. He also mentioned that they will continue to work together through and after this suspension.
ADVERTISEMENT
Article continues below this ad
Finally, he made a special mention of the Olympic Chilean Committee, his fans and fellow ATP professionals for publicly showing their support for him. Rafael Nadal was one of the high profile players who was vociferous in his support for the Chilean.
However, it seems unlikely the Tour will resume anytime soon given the COVID-19 pandemic. It could very well turn out that Jarry won't miss too much of the season.