BREAKING: Tennis Player Handed Life Time Ban For Match Fixing Charges
Published 01/25/2020, 1:04 PM EST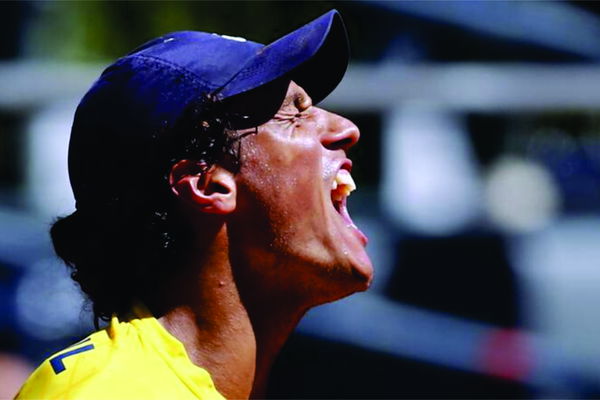 ---
---
Brazilian tennis player Joao Souza has been slapped with a lifetime ban by the Tennis Integrity Unit (TIU).  He has been charged with multiple match-fixing and corruption offences.
ADVERTISEMENT
Article continues below this ad
In addition to the ban, a fine of $200,000 has also been imposed upon the Brazilian player.
What Has Joao Souza Been Charged For?
ADVERTISEMENT
Article continues below this ad
TIU investigated the match-fixing allegations against Souza from the time period between 2015 and 2019. The said investigation established conclusively that Souza indulged in numerous breaches of the Tennis anti-corruption programme (TACP).
Know More- Longest Tennis Matches In The History Of The Sport
These included repeated incidents of match-fixing at ATP challenger and ITF Futures tournaments which were held in Brazil, Mexico, The United States, and the Czech Republic.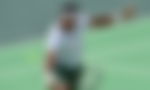 What Were The Other Charges On Souza?
However, this wasn't all that Souza has been charged for. There are other serious allegations on the player.
TIU investigation has convicted him for three more offences. Firstly, he's accused of failing to report his corrupt approaches.
Secondarily, he has failed to cooperate in the investigation conducted by TIU. This includes the extremely serious charge of destroying evidence. Thirdly, he has also been charged with motivating other players to underperform.
The case against Souza was heard by an anti-corruption hearing officer of the TIU named Prof Richard H. Mclaren. The disciplinary hearing against him was heard in London on 14 January 2020.
For those interested in understanding the implications of the ban, Joao Souza will be prevented from any sanctioned event organized by any governing body in tennis.
Joao Souza hasn't had much success as a tennis player. The Brazilian has reached as high as No 69 in the ATP men's singles rankings. While in the doubles category, he has reached as high as no 70.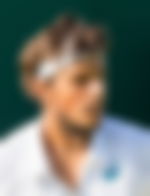 Currently, the player was ranked No 742 in ATP singles rankings.
ADVERTISEMENT
Article continues below this ad
What Is The Tennis Integrity Unit?
The Tennis Integrity Unit is the anti-corruption body responsible for enforcing zero tolerance to betting-related corruption. It is operationally independent and based in London.
However, it is jointly funded by the seven biggest stakeholders in tennis- International Tennis Federation, ATP, WTA, Australian Open, French Open, Wimbledon and the US Open.
ADVERTISEMENT
Article continues below this ad
The action by the TIU is commendable for a sanitized sport in the future.