BREAKING: USA and Multiple Countries Raise Calls to Cancel Tokyo Olympics 2020
Published 03/21/2020, 10:28 AM CDT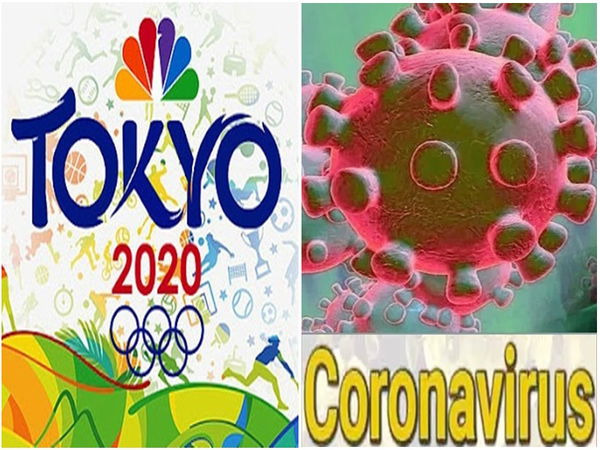 ---
---
As the days roll by, more and more dissent has aired over hosting the Tokyo Olympics 2020. The latest aggrieved party is the USA Track and Field governing body. Like many others, they have called for the Tokyo Olympics' postponement amidst the coronavirus crisis. The federation requested the United States Olympic & Paralympic Committee (USOPC) to advise the IOC to postpone the Games.
ADVERTISEMENT
Article continues below this ad
Additionally, the USA Swimming leadership also backed the idea of postponement and suggested a one-year gap. According to a letter from USA Swimming CEO Tim Hinchey to USOPC CEO Sarah Hirshland, "there are no perfect answers, and this will not be easy; however, it is a solution that provides a concrete path forward and allows all athletes to prepare for a safe and successful Olympic Games in 2021. We urge you, as a leader within the Olympic Movement, to use your voice and speak up for your athletes."
Earlier this week, IOC president Thomas Bach insisted that the the Tokyo Games is proceeding as scheduled on July 24. The bad news is that this is a crucial training window for the swimming team to prepare for the Olympic Trials in late June. With a nationwide closing of pools, it is wreaking havoc on training three months away from Trials.
ADVERTISEMENT
Article continues below this ad
Who else is calling for the Olympics' postponement?
Furthermore, Norway's Olympic committee requested that Tokyo 2020 Olympics be postponed until the coronavirus spread is contained. Norway's call followed similar moves from Colombia and Slovenia, as fears continue to mount.
Even Swimming Canada pledged its support behind USA Swimming's call to postpone this summer's Olympic Games in Tokyo. However, he Canadian Olympic Committee also reiterated its support of the IOC's decision to wait before making any decisions.
Finally UK Athletics chairman Nic Coward also suggested that the Tokyo 2020 Olympics' postponement. The move comes amid the cancellation of key qualifying events and mounting athlete criticism of the organisers' stance to press ahead with plans to stage the event, which is due to run from 24 July to 9 August.