Brendon Hartley Opens Up on Red Bull and their Designs for Him
Published 01/30/2019, 11:52 AM EST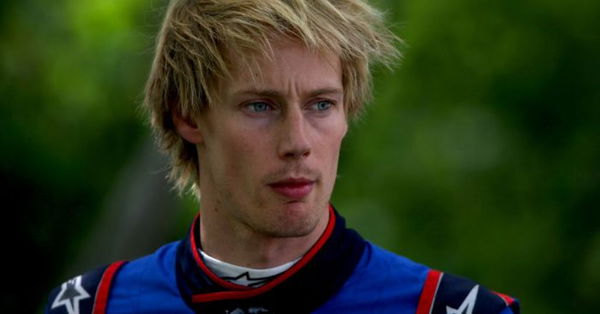 Ex-Toro Rosso driver Brendon Hartley believes there were plans afoot to oust him from the team as early as the Monaco Grand Prix during his maiden Formula 1 season in 2018.
ADVERTISEMENT
Article continues below this ad
Hartley's season was plagued with questions over his future at the Italian outfit, with rumours suggesting that Toro Rosso had enquired about the services of McLaren young gun Lando Norris.
Hartley ultimately managed to retain his seat through the season until Abu Dhabi, where moments after the race he was told in a meeting with Red Bull senior management that he would not be returning to the team for 2019.
ADVERTISEMENT
Article continues below this ad
It was announced the following day that Hartley's place would be taken by Alexander Albon.
Hartley opened up about his 2018 campaign in his final entry for The Players' Tribune, detailing the events around the Monaco weekend where he felt there was already a plan to remove him from the team.
"For me, it was tough, because when I look back now, what I will remember most about it is walking down to the paddock to meet with the media on the Wednesday before the weekend started, and receiving a bunch of questions about my future," he said of May's Monaco weekend.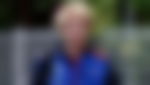 "Here I am, a handful of races into my F1 career, and I'm being asked about the end.
"The worst part of that day, though, was finding out there was some truth to the rumours. After a few races, there were some people, it appeared, who didn't want me there. I'll be honest, this was a bit of a shock.
"After entering F1 with a wealth of experience, two World Endurance championships, a win at Le Mans, and out qualifying my teammate two out of the first three races, it was hard to for me to believe that there was talk of my being replaced so early.
"That's life in F1, though. The sport has so much money and so many people involved, it's only natural that there are politics. If you're a fan you know it, and if you're a driver, you live it."
Hartley qualified 16th for Abu Dhabi's season finale and rebounded from a first-lap clash with Haas' Kevin Magnussen to classify 12th, having made his sole stop during the early stages.
Hartley was subsequently informed that he would not be staying for 2019.
ADVERTISEMENT
Article continues below this ad
"That's the thing about the politics in F1, it can be a little bit … awkward," he said. "Everyone sort of walks on eggshells and there isn't always clarity.
"So I just did all I could: my job. I out-qualified my team-mate and drove to 12th on Sunday night. An hour later, I was summoned to a meeting. And a few minutes after that, I was no longer an F1 driver.
In the meeting, there wasn't much said. It was clear to me then that from as far back as Monaco there was a plan in motion to move me on.
ADVERTISEMENT
Article continues below this ad
"That was it. What I thought didn't matter."