Brian Windhorst Reveals Interesting Details From LeBron James' Famous 2010 Free Agency Involving Clippers and Heat
Published 03/23/2021, 2:45 PM EDT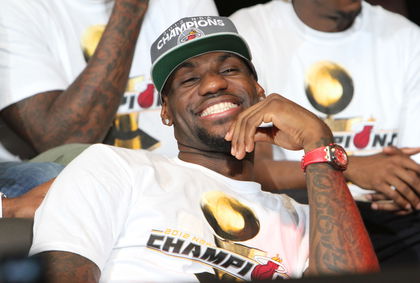 ---
---
The NBA's approach to free agency changed, following the 2010 off-season. It ended with LeBron James and Chris Bosh joining Dwyane Wade in Miami to form the Big 3. It was a very exciting and nerve-wracking period not only for fans, but also for executives.
ADVERTISEMENT
Article continues below this ad
NBA insider Brian Windhorst recently spoke about how LeBron held meetings with teams to discuss his free agency options. The Heat arrived first with owner Micky Arison, VP Alonzo Mourning, and coach Erik Spoelstra.
Windhorst then talked about an interesting run of events after their arrival. He said, "When the Heat did their meeting, the Clippers reps were up next, and the Heat's meeting ran like way long. There was nowhere to go so, Neil Olshey and Andy Roeser, their team president, just stood in the elevator lobby pacing back and forth working on their pitch, waiting for the Heat to come down."
ADVERTISEMENT
Article continues below this ad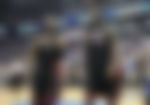 Unsurprisingly, that meeting with the Heat went for a long time. But it also shows how the Clippers were so desperate to bring in LeBron too. It is surprising to know how top executives were nervous wrecks waiting to have a meeting with LeBron.
LeBron James rejects Hollywood, takes his talents to South Beach instead
LeBron had offers from around six to seven teams in 2010. After weighing his options, he decided to choose Miami since he was able to team up with both Wade and Bosh there. Other teams might not have had the cap space for all three of them. So with that, the 'Decision' was made.
On national TV, LeBron announced where he was going. "In this fall I'm going to take my talents to South Beach and join the Miami Heat," LeBron said.
ADVERTISEMENT
Article continues below this ad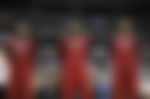 It was later revealed that LeBron rejected the Clippers mainly because of differences with owner Donald Sterling. Had he joined, he would have formed a trio with a young Blake Griffin and DeAndre Jordan. Chris Paul arrived a year later, but imagining the four of them on the same team is insane.
But sadly for Clippers fans, LeBron rejected Hollywood and joined the Heat instead, where he brought two rings to the city. However, LeBron couldn't say no when the other LA team, the Lakers, approached him in 2018. Since then they have built a solid partnership, with LeBron already winning a ring in LA.
ADVERTISEMENT
Article continues below this ad