Brie Larson Teaches Tessa Thompson How to Play Fortnite
Published 04/16/2021, 8:52 AM EDT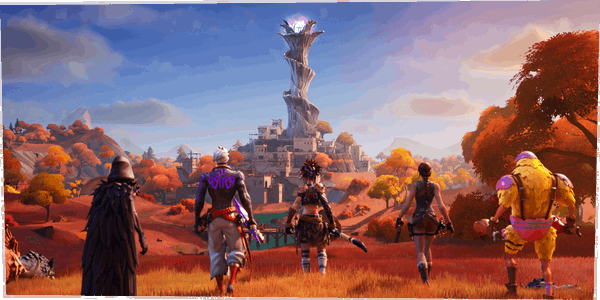 ---
---
Over the four years of its release, Fortnite has collaborated with several celebrities from Hollywood and music artists. This has helped the game in enlarging its user-base, and the artists in reaching a bigger audience.
ADVERTISEMENT
Article continues below this ad
The relationship between celebrities and games has significantly improved in the past few years. While Travis Scott and Marshmello have performed virtually in Fortnite, Lil Nas X has done the same in ROBLOX.
Most recently, Brie Larson received her own locker bundle in Fortnite. The actress seemed very excited about it and had even promised the fans that she'll play the game with fellow Marvel superhero Tessa Thompson.
ADVERTISEMENT
Article continues below this ad
Brie Larson and Tessa Thompson get their first Victory Royale in Fortnite
Brie Larson has always had a keen interest in gaming, owing to which she has her own gaming garage. Tessa Thompson, on the flip side, has been looking for activities to pass her time. To say the least, this was the perfect opportunity for both the actresses to teach and accompany each other.
Brie was well aware of the latest changes introduced in Chapter 2 Season 6. She mentioned players could not tame animals before this season and also put it in her to-do checklist. Lastly, the Oscar-winning actress clarified that all the outfits in the game provide no tactical advantages.
After taking Tessa Thompson's advice, Brie Larson landed on Coral Castle. Soon after, she showcased her skills and explained the purpose of shields, bows, and vehicles, among other things.
Following certain unsuccessful attempts, Brie Larson finally won a game and celebrated with Tessa Thompson.
Epic Games might introduce a Valkyrie skin soon
The Captain Marvel outfit arrived in Fortnite in December 2020. It is based on Brie Larson's popular character, Captain Marvel, from the Marvel cinematic universe. It is worth noting that the outfit wasn't a part of the Marvel-themed season, but arrived later with Black Panther and Taskmaster.
ADVERTISEMENT
Article continues below this ad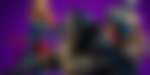 Ever since, fans have been waiting for the developers to release a Valkyrie outfit too. The character played by Tessa Thompson had a very important role in blockbusters like Thor: Ragnarok, Avengers: Endgame, and Avengers: Infinity War.
Tessa Thompson has now learned the basics of Fortnite, thanks to Brie Larson. She has also shown interest to soon play the game herself, and it is safe to assume that Epic Games will introduce the Valkyrie skin in the near future.
ADVERTISEMENT
Article continues below this ad