Brilliant Manchester Derby Gets Overshadowed by Racist Incident
Published 12/09/2019, 8:34 AM EST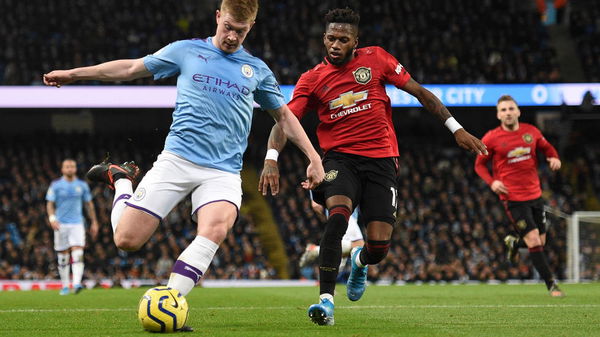 ---
---
The Manchester derby at the Etihad stadium was a pleasure for every football fan. It had everything, quality football, two passionate teams, some stunning goals, some fine saves, some world-class blocks, penalties, free-kicks…..and racist abuse. The beautiful game was ruined once again by an embarrassing act by some of the Manchester City fans.
ADVERTISEMENT
Article continues below this ad
The incident happened in the 68th minute when Fred was preparing to take a corner, he was exposed to several racist gestures made the City fans. Meanwhile several projectiles were also thrown at the Brazilian international one of which, hit him. While the incident in itself was very disappointing, but the reactions from all the parties involved are motivating to see.
"On the field, I didn't see anything. I saw it only in the locker room afterwards," said Fred.
ADVERTISEMENT
Article continues below this ad
"The guys showed me. He even threw a lighter and it hit me. I try not to care about that. I try to look ahead. Unfortunately, this is happening in some stadiums. It happened here, it happened in Ukraine with some friends. It's sad, but we have to keep our heads up and forget about that."
"We can't give them any attention because that's all they want. I spoke to the referee after the match, they will do something about it and that's all."
"We are all the same regardless of skin colour, hair and gender. We came from the same place and we all go to the same place when it's all said and done."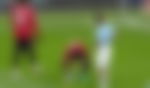 "Thank God I have a lot of friends here in the locker room who hugged me, like Lingard. I don't want to think about it. I just want to move on." He concluded.
ADVERTISEMENT
Article continues below this ad
Pep Guardiola reportedly consoled Fred after the Manchester Derby ended. Meanwhile Ferran Soriano, City's chief executive, also spoked to his United counterpart, David Gill, after the match and assured him that strict actions would be taken about the individuals involved in the incident.
The Greater Manchester police claimed that a 41-year-old man, Anthony Burke, was arrested over claims of him being caught on video making racists gestures towards Fred. Burke, apparently a British army veteran, is under investigation and if found guilty would given a lifelong ban by Manchester City.
ADVERTISEMENT
Article continues below this ad
Though the actions speaks volumes about the seriousness shown by the FA and the clubs involved towards racist abuse, it would only be effective if it can actually bring about a change in people's mentality towards racism, an embarrassing evil in the 21st century.