BRILLIANT: Novak Djokovic Equals Serena Williams' Prestigious Record
Published 05/03/2021, 9:50 AM EDT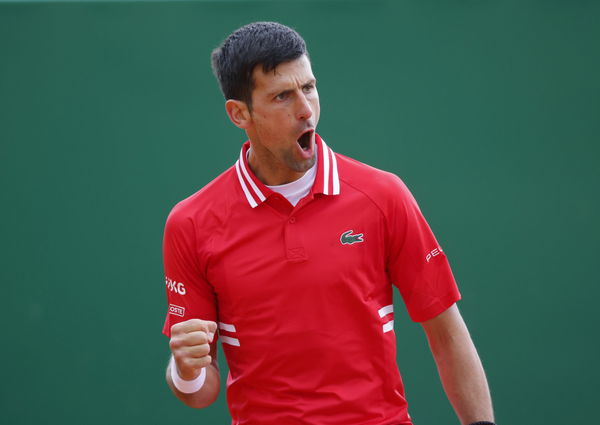 ---
---
World No.1 Novak Djokovic is sailing well ahead with his number of weeks as World No.1 record. In early March 2021, he broke Roger Federer's long-standing record of 310 weeks and now has stretched that lead to 318. He now began his 319th week as World No.1, in the process equaling Serena Williams' record.
ADVERTISEMENT
Article continues below this ad
As the new ranking week rolled in, Djokovic started his 319th week as World No.1. Hence he will be leveled with Serena Williams after the completion of this week. Serena has been ranked World No.1 for 319 weeks with her last coming in March 2017.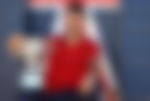 Who is ahead of Novak Djokovic and Serena Williams?
ADVERTISEMENT
Article continues below this ad
Among men, Djokovic leads the record, but when combining both men and women he is now joint third. Above him are Martina Navratilova and Steffi Graf. Navratilova had a total of 332 weeks, whereas Graf is the only player to have more than 350 weeks with 377.
Djokovic will become well clear of Serena Williams in the coming weeks. With the current points and calculations, Djokovic will remain World No.1 until 17th May. He currently has 11963 points, but he is scheduled to lose 500 points because of his non-involvement in Madrid Open 2021.
Who could challenge Djokovic for his World No.1 spot?
By the end of this week, Djokovic will have 11463 points. During this week, while Djokovic isn't playing, his rivals in Daniil Medvedev and Rafael Nadal are playing. Nadal could earn 640 points, whereas Medvedev could gain up to 990 points.
After the Madrid Open, the Italian Open begins right away, and there, Nadal has no scope for winning points as he has full 1000 points to defend from his 2019 triumph. Thus Djokovic's main rival for the World No.1 spot will be Medvedev.
ADVERTISEMENT
Article continues below this ad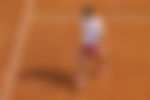 If the Russian wins Madrid Open, his point tally will rise to 10690, just 770 points behind Djokovic. Furthermore, if Djokovic is not playing or is ousted early in Rome, he will lose another 500 points thus bringing his total to 10963. With that, a semifinal appearance in Rome will be enough for Medvedev to become the new World No.1.
However, this is a hard task for Medvedev. He recently recovered from COVID-19 and is yet to win a career title on clay. Hence, Djokovic could well stretch his lead and target Navratilova next.
ADVERTISEMENT
Article continues below this ad