Bring Down the Wrath of Gods with This All-New Among Us Mod
Published 04/14/2021, 12:53 PM EDT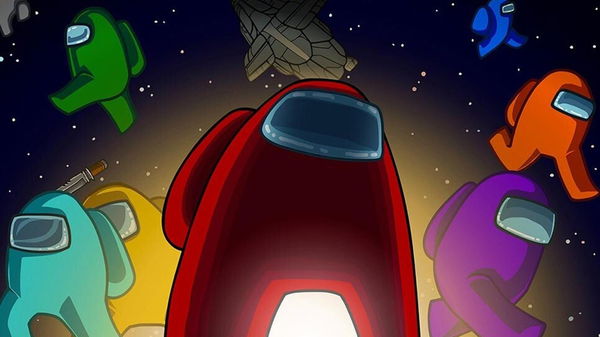 ---
---
The mods in Among Us have been one of the most interesting aspects of the game lately. Among Us rose to huge popularity last year during the pandemic situation. The game emulates the feeling of enjoying fun party games with friends, and that is one of the major factors fueling its popularity. However, since the end of last year, the popularity of this game seemed to be faltering. Currently, the title caters to a niche fan base.
ADVERTISEMENT
Article continues below this ad
But with a game that has lodged its roots so deeply into our pop culture, it will take more than just getting old to eradicate that. As a result, the community just came up with ways to make the game all the more fun. This led to the rise of community-made mods in the game. To be honest, the various mods that the community keeps coming up with have been successful in making the game more popular. Numerous streamers and content creators stream hours of gameplay with these mods, and they are honestly a lot of fun.
Further reading: Latest Fortnite Skin Will Now Enable Xbox Users To Play As Aloy From the PlayStation Exclusive Horizon: Zero Dawn
ADVERTISEMENT
Article continues below this ad
Usually, the mods that fans come up with grant insane powers to the impostor or create a new role altogether, in order to spice up the gameplay. Recently, the popular YouTuber and streamer, Ssundee, demonstrated one such mod that literally grants you the powers of a god. Well, to be more precise, one god in particular.
The Among Us Zeus mod is here to rain down the wrath of gods
ADVERTISEMENT
Article continues below this ad
Like every other impostor mod, it grants insane powers to the impostor. For starters, the Zeus impostor can zoom out and look at the whole map at once. This comes in handy, as the next ability this role possesses is that of throwing lightning bolts across the map. Furthermore, the Zeus impostor can even hurl bouncing thunderbolts that can kill multiple crewmates at one go.
In addition to this, the character can create a thunderstorm above crewmates. Yes, we meant it literally when we said "rain down the wrath".
With the new airship map in the game, fans created a mod that lets you control the skies. Bow down and make way for the Zeus mod, folks! Enact Zeus as you slay your crewmates, basking in the clandestine glory of your pointless manslaughter.
ADVERTISEMENT
Article continues below this ad
Okay, it might be possible that we are bringing in unnecessary importance and criticism to a minimalist video game whose premise is treachery.