"Brings Me Calm": Serena Williams Reveals Relaxing Time Under Alexis Olympia's Presence
Published 03/11/2021, 7:51 AM EST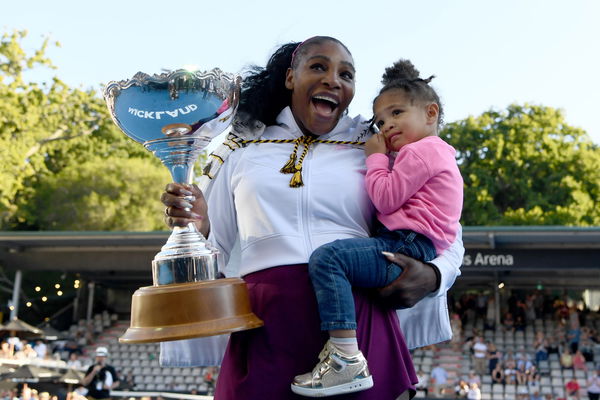 ---
---
The past year was a dissatisfying one because of the coronavirus pandemic. COVID-19 forced players, along with most of humanity, to stay confined to their homes for half the 2020 season before travel began with heavy restrictions. Serena Williams, in particular, had a relaxing time at home with her three-year-old daughter, Alexis Olympia Ohanian.
ADVERTISEMENT
Article continues below this ad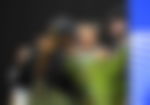 Serena and Olympia became internet stars with their Instagram posts during the coronavirus lockdown. Furthermore, the mother-daughter duo rocked the tennis court as well with matching attires.
ADVERTISEMENT
Article continues below this ad
In a recent interview, Serena spoke about finding her calm. And the tennis player named her daughter as her calm place.
"I don't know I think her nap time is like my calm and I get you know I don't know even though I'm working or doing different things it still brings me calm that she's not asleep. That can't be healthy right, that can't be healthy."
Moreover, things have changed in Serena's life since Olympia arrived. The American used to get her nails done and watch movies with her husband, Alexis Ohanian. And now the couple's life is primarily centered around their daughter.
"So I don't know I was gonna say I used to love getting my nails done but I haven't done that in so long and then I love watching movies at night but now Olympia's in a stage where she wants to sleep with us every night so don't do that anymore."
Serena Williams on relaxing during the coronavirus pandemic
ADVERTISEMENT
Article continues below this ad
During the pandemic, as players stopped traveling, it was a boon for them. They travel almost 10 months in a normal year and thus a huge break of 6 months was different and welcoming, even for Serena.
"As tennis players, we travel around the world all year so I think if anything it was kind of a good opportunity to stay at home and to be relaxed and I haven't had that in a really long time."


Olympia is not small anymore. Despite being only three, she is a well-known celebrity in the tennis circle. Furthermore, she has already started her tennis coaching to emulate her mother. A potential star in the making.
ADVERTISEMENT
Article continues below this ad