British YouTubers Niko Omilana and Max Fosh are in the Running to be the Mayor of London
Published 04/17/2021, 3:04 PM EDT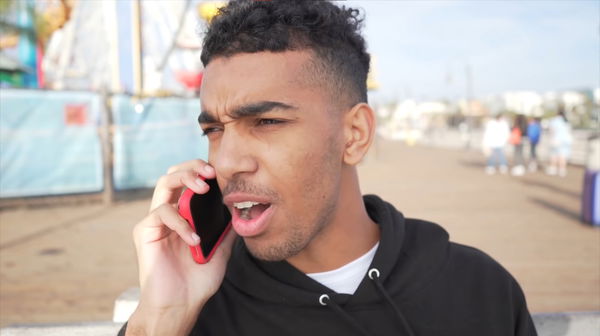 ---
---
It's no secret that YouTubers and streamers have always tried to branch out from their primary field of occupation. While some have taken up music like KSI, others like Logan and Jake Paul have taken the world of Boxing by storm. These content creators have entered almost all other professional fields except for the world of politics. But things might be taking a turn as British YouTubers Niko Omilana and Max Fosh are thinking about doing just that.
ADVERTISEMENT
Article continues below this ad
ADVERTISEMENT
Article continues below this ad
Niko Omilana and Max Fosh are participating in the 2021 elections to be the London Mayor
Max Fosh and Niko Omilana are two of the most popular creators from Great Britain. While they have often created content that involves pranks, crazy ideas, and even opening fake stores, getting into politics is a whole different league. Both of them have revealed that they will take part in the upcoming 2021 London Mayoral Election as Independent candidates. They will be competing against the likes of Current London Mayor Sadiq Khan, Shaun Bailey, and many others.
Fosh was the first one to reveal his plans to be in the running for the Mayor of London last month with a video on his YouTube channel. He revealed that he entered the election just to get more votes than his school alumnus, Laurence Fox, who's the Reclaim Party candidate.
After entering the ballot list, he started his campaign, which involved him pranking his arch-nemesis by wrapping his car the same way Fox campaigned using a bus. Along with that, Fosh even tried to sneak into his headquarters to gift his rival some cakes.
Niko campaigns with the help of NDL
ADVERTISEMENT
Article continues below this ad
Almost a month later, Niko Omilana also revealed that he will take part in the election as well. Omilana revealed that Fosh's attempt to run for London Mayor didn't influence his decision to enter politics. With a tweet accompanying a 45-second video, the founding father of NDL revealed his campaign plans.
NDL, also known as the Niko Defence League, is a massive influencer movement consisting of his fans. They have often followed his orders of raiding channels and even started popular trends on different social media websites. He even campaigned to get interviewed by BBC, which he finally got after trying for a few days.
It remains to be seen if both creators can get the support needed to make a difference in the elections. But many believe that both Fosh and Omilana, along with their legions of fans, can pull off something miraculous.
ADVERTISEMENT
Article continues below this ad