WATCH: Brutal Headkick by UFC Star Knocks out Opponent
Published 06/09/2019, 9:40 AM EDT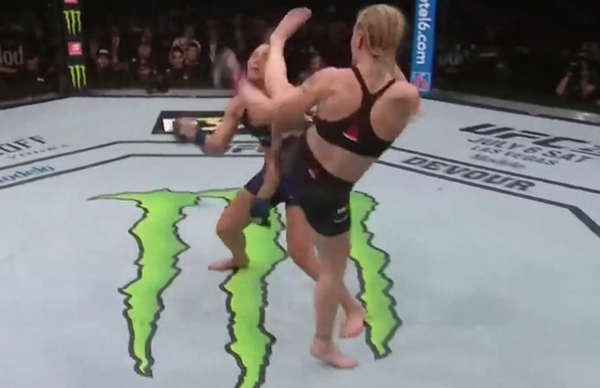 ---
---
During a UFC match, Mixed Martial Arts fighter Valentina Shevchenko knocked out opponent, Jessica Eye. Shevchenko performed a vicious kick to Eye's head and the latter went to the ground, unconscious.
Shevchenko was dominant from the moment the fight started, dominating Eye from the ground when she secured a body-lock takedown early on. With this, Valentina Shevchenko successfully defended her flyweight UFC world championship for the first time.
Shevchenko patiently laid traps through set patterns and a varied attack throughout the first round and in the opening moments of the second round, patterns that she then altered slightly enough to open up a hole in Eye's defense and score the dramatic finish.
Eye could only last less than 30 seconds in the second round when Shevchenko delivered the final blow. Shevchenko began the second round with more left rear roundhouse kicks to Eye's body, reinforcing the pattern set in the first. Then, suddenly, she made a crucial change to her attack, lifting her kick higher and smashing her shin flush on the head of Eye.