"Bubble Life Isn't for Him": Former Wimbledon Champion on Nick Kyrgios Getting Stressed During Tours
Published 07/14/2021, 9:45 AM EDT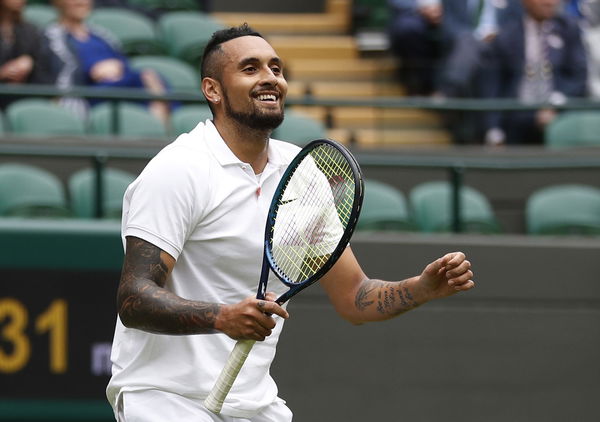 ---
---
Nick Kyrgios suffered a terrible injury at the 2021 Wimbledon Championships, as a result of which he had to withdraw. The Aussie pulled out of the tournament after suffering an abdominal injury in his third-round match against Felix Auger Aliassime.
ADVERTISEMENT
Article continues below this ad
While his injury was a huge setback, his skill and talent remains intact according to former tennis star Pat Cash, who believes that the player can beat anybody in the world.
Pat Cash is a former Australian tennis player and also the 1987 Wimbledon Championships winner. He has expressed his thoughts and feelings about Nick Kyrgios, who can beat anybody when he is happy.
ADVERTISEMENT
Article continues below this ad
He can do just about everything: Pat Cash on Nick Kyrgios
Pat Cash has applauded the Australian star, who had to pull out of the Wimbledon Championships. Kyrgios has always been an entertainer for the tennis fans, however has not been able to create an impact.
The Aussie feels that he can even beat Novak Djokovic and provide tough competition for the Serb.
"Nick, we all know his talent. He is a super talented player and he has got all the shots and the ability, and he can move and he can do just about everything. For him he's got to enjoy his tennis and he said, the bubble life isn't really for him and I can understand that. Absolutely he's got to look after his own well-being, to make sure that he's happy and enjoying himself, because if he is tired and stressed, we all know what can happen," said Cash in an interview with The Age.
Watch this story: Wimbledon Championships 2021: Roger Federer's Emotional Farewell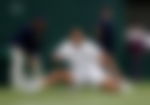 Cash on Kyrgios' temper and form
The 26-year old loses his temper quite easily on court, as a result of poor umpiring decisions or poor courts. The Aussie was complaining about the grass court at this year's Wimbledon Championships. He is one of the most controversial players in the history of the sport, particularly for his comments.
ADVERTISEMENT
Article continues below this ad
"He can lose his temper and rackets go smashing, and umpires chairs and everything else for that matter. So it's good to see him out there and enjoying himself. The flip side of that is, he has got to get himself 100% fit and you got to do that by match play and working hard. That means being on the road, working hard for months and months and year, not just a few weeks.
"It will be very hard for him to be consistent, even though he has the ability to beat anybody in the world," said Cash.
Kyrgios will not be playing at the Tokyo Olympic Games later this month, as a result of his injury. The Aussie will hopefully come back soon on court and enjoy himself at the US Open in August.
ADVERTISEMENT
Article continues below this ad