Bundesliga clubs beef up security after attacks, bomb scare
Published 11/19/2015, 1:22 AM EST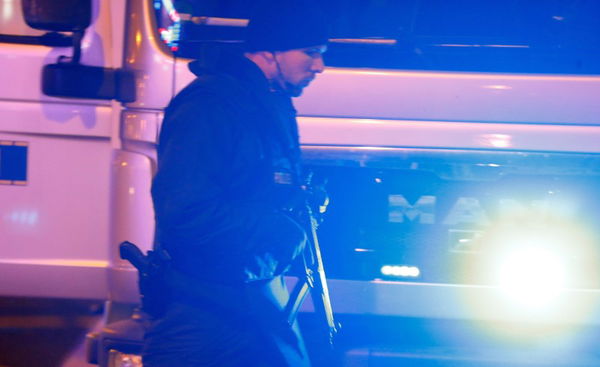 ---
---
By Karolos Grohmann
ADVERTISEMENT
Article continues below this ad
BERLIN (Reuters) – Several German top-flight clubs are beefing up security ahead of Bundesliga matches later this week following the deadly attacks in Paris and a bomb scare that forced the cancellation of an international friendly between Germany and Netherlands on Tuesday.
The World Cup-winning national team had to be hustled to safety for a second time in four days on Tuesday after also playing in Paris during Friday's attacks that killed at least 129 people.
ADVERTISEMENT
Article continues below this ad
"We want to be clear that there are at the moment no specific indications that there is any danger for the game against Hanover 96 on Saturday," said Borussia Moenchengladbach CEO Stephan Schippers said in a statement. "However because of the events of the past days and the current situation we have decided to increase security."
Fans must be prepared to wait longer than normal to enter the stadium as checks around the arena will be beefed up, with gates opening earlier to allow more time for the security operation to be completed ahead of kickoff.
Gladbach are one of several clubs in the Bundesliga, including Cologne and Hamburg SV among others, who are taking a fresh look at their own security arrangements.
"The events were a painful reminder how we all are or can be immediately affected," Hamburg said in a statement. "That is why Hamburg will in the future and more than ever do anything in its powers to guarantee the safety of the fans and spectators.
"We are in constant contact with state authorities, Hamburg police, our security personnel as well as out next opponents Borussia Dortmund."
ADVERTISEMENT
Article continues below this ad
Hanover scrapped a training session on Wednesday morning, unclear at the time whether the stadium facilities would be safe.
"I am deeply shocked," Hanover president Martin Kind told Bild newspaper. "Tuesday evening will change everything for the Bundesliga and will have dramatic consequences for football."
The German Football League (DFL), responsible for the running of the Bundesliga which has the highest average attendance of any league in the world with 42,000 spectators per game, said local security personnel would decide on the measures at each stadium.
ADVERTISEMENT
Article continues below this ad
"We have full trust in the security agencies," said DFL chief Reinhard Rauball. "On the one hand we do not want to yield to terror but on the other hand the protection of human lives has to be top priority."
(editing by Justin Palmer)